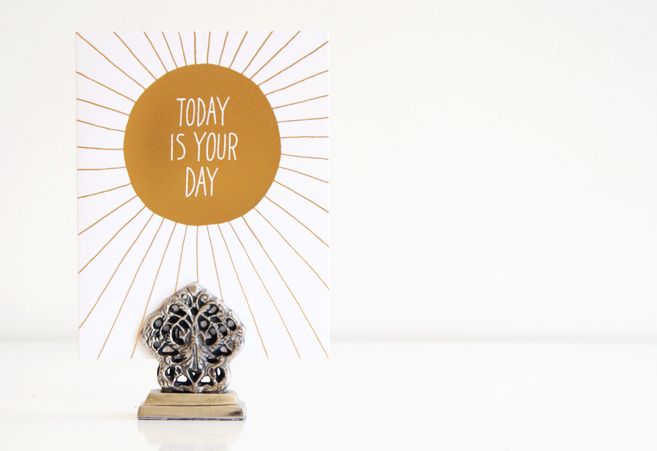 Hi friends! Just checking in, sorry I haven't been around the past few days. I'll be back with new posts next week :)
I really love this card by Ashkahn. Today is your day. Are there any projects or things you've had on your list for a while now that you've been putting off? If you can, put an hour or two aside and just work on that goal you've had on your mind. I have plenty of them, and I really need to just sit down and focus to get them accomplished!
If you're a business owner who works out of your house, I came across this article that has some simple & helpful tips for being productive when you work out of your home. The Treehouse Blog has another quick read about the key to being productive :) and lastly, the energy project has this cool interactive site where you input what is important to you and it gives you little tips you can do throughout your day for more balance in your life, pretty cool!
See you next week!