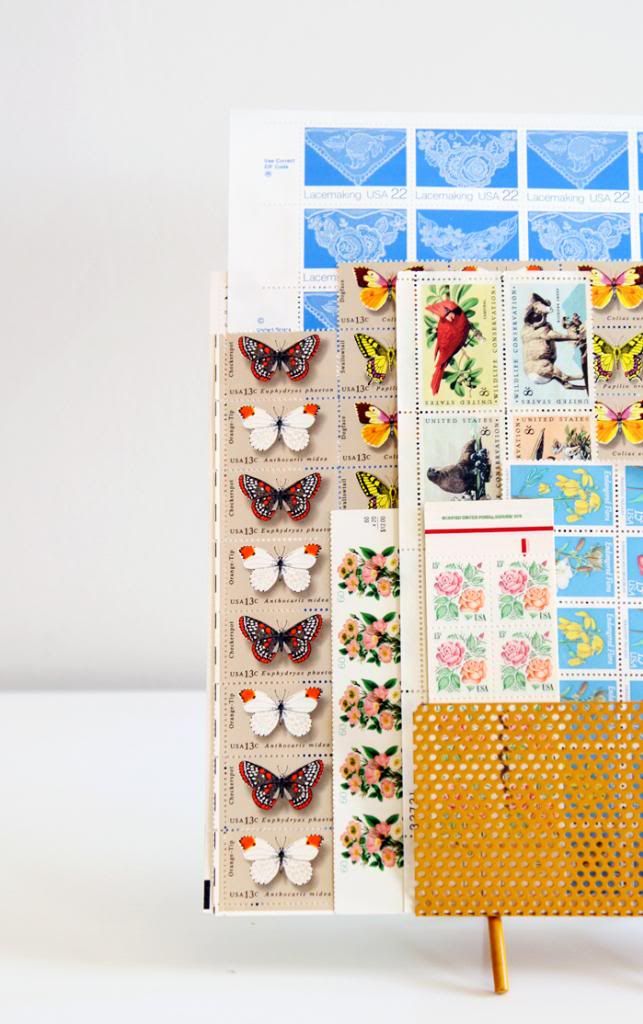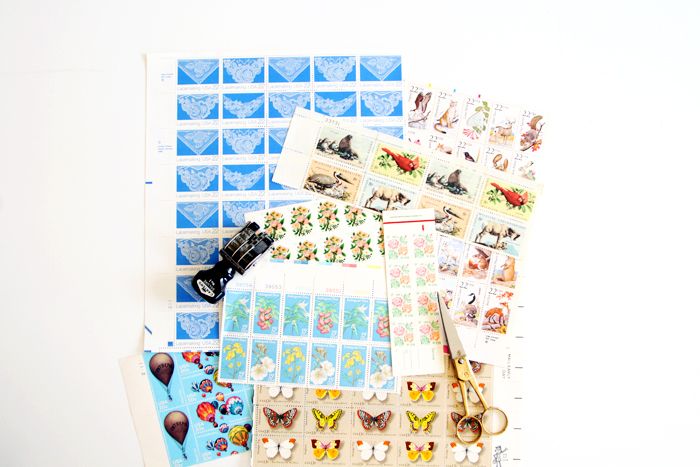 When we were sending out wedding invites 3 years ago, I remember buying some unused postage on ebay. I paid over the value of the stamp because the designs were old. I've been going to garage sales and antique markets for a while now but have never really come across old stamps. Maybe I just didn't know to look for them!
I went to a sale recently and this guy had a HUGE collection of unused postage stamps! They were selling it all at half off the value of whatever the stamp was. I picked a few (well, more than a few) sheets and was pretty excited to get some cool 'vintage' postage. It's still useable so getting postage stamps at half price is a pretty good deal. The only thing is that it's hard to actually use these, I want to save them! But I may end up like that guy who never did anything with them either ;)
Anyway, I thought I'd share this today because to me, these unused postage stamps are totally a treasure. Are there any other old stamp collectors out there? What do you think? Would you save these stamps or use them?