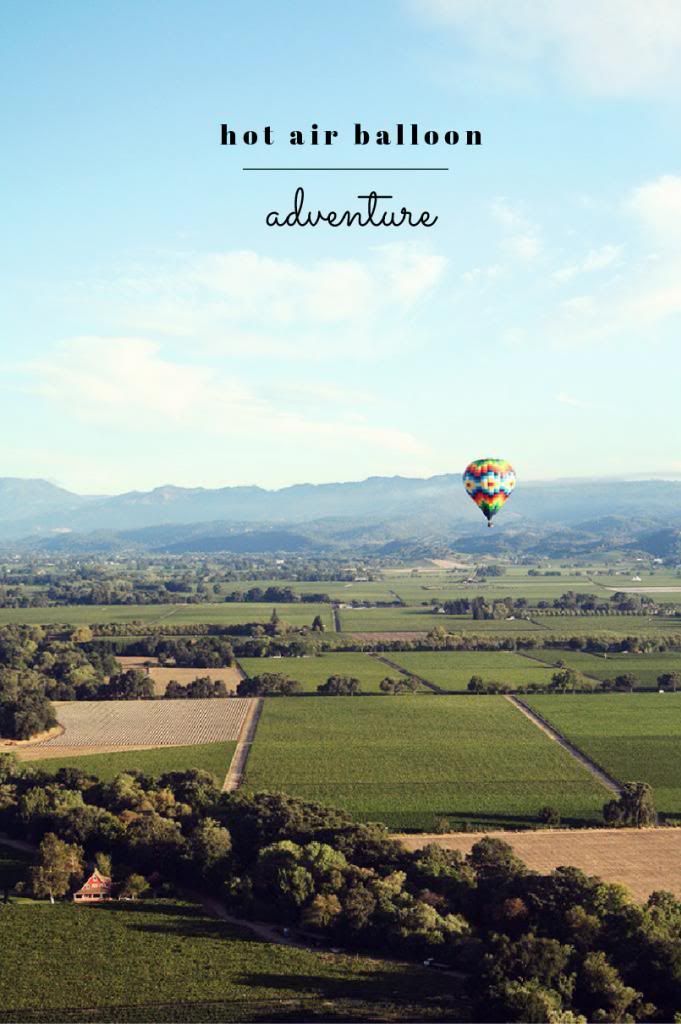 On our trip to Napa a few weeks ago, I learned never say never and if you have a fear of something, you can totally overcome it! One morning our friend Lillian said to wake up early because we were going to watch the sunrise. Little did we know we were going to watch it in a hot air balloon! Now, I have a huge fear of heights. I told Nick I honestly could never go in a hot air balloon because it is so scary. But Lillian was so sweet and thoughtful to plan this surprise for us! We were totally and completely surprised when we got there! I was so nervous and excited while we waited for the balloon to be blown up. and it was honestly such a neat experience - so peaceful and quiet up there.
Here are some pics I snapped up in the air. Photographing hot air balloons is so much fun, they are so pretty!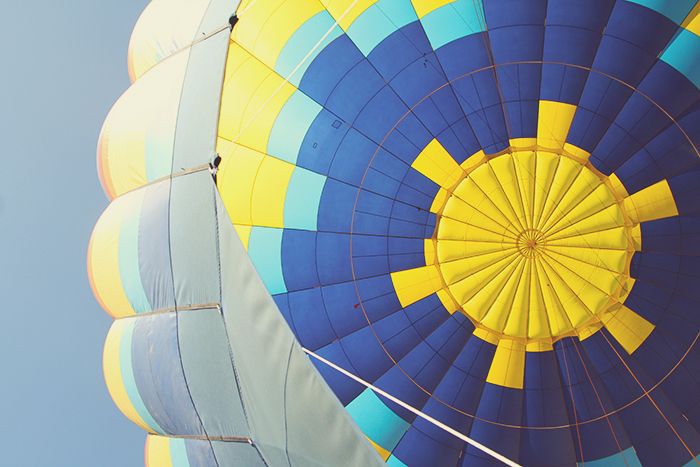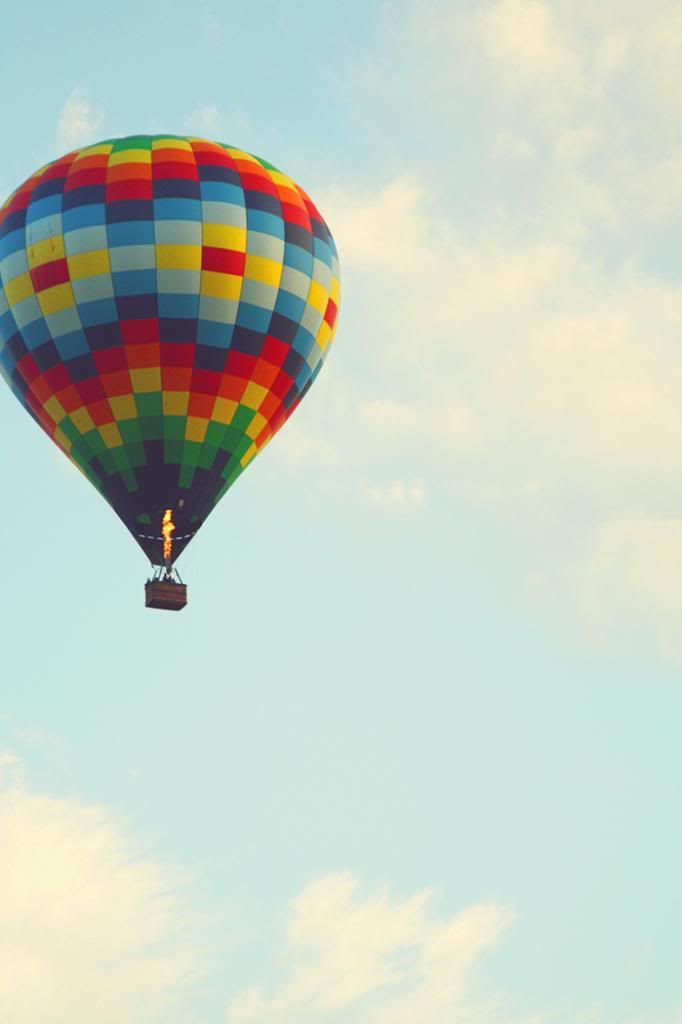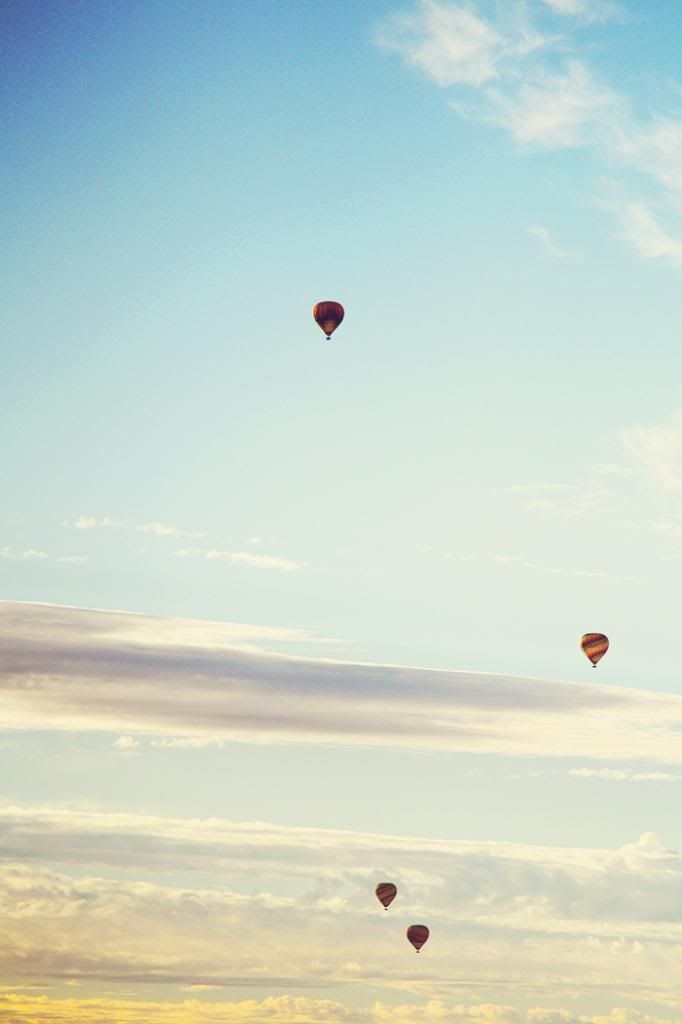 blowing the air balloon up is crazy! on the right someone
was trying to keep it from touching the light post!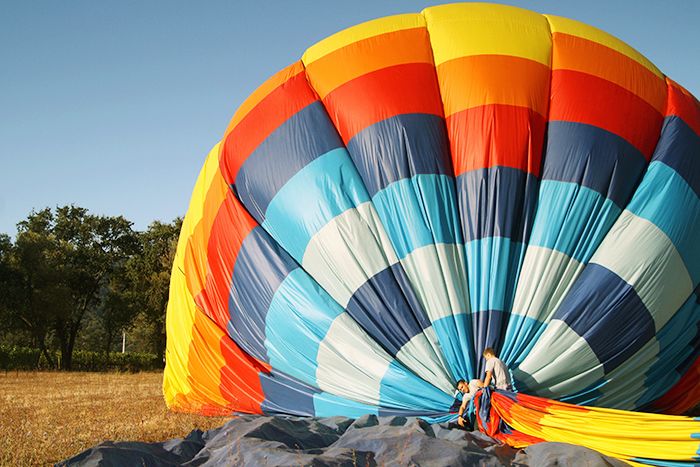 so huge! 2 guys pressing all the air out afterward.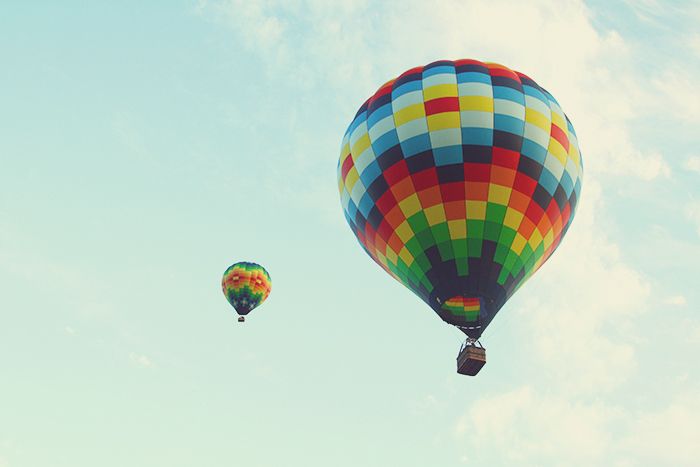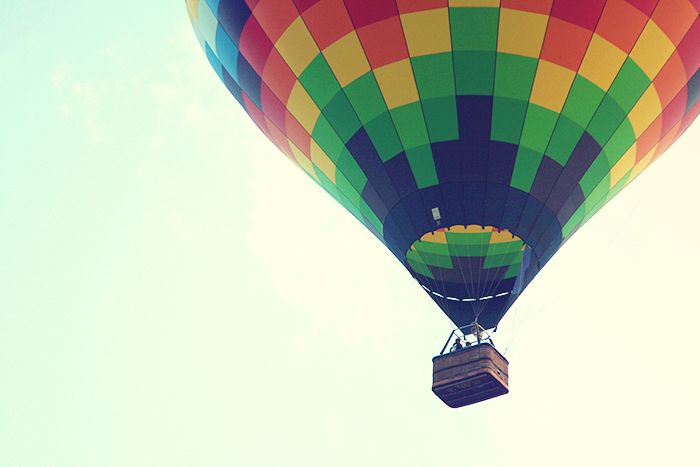 Anyway, I wouldn't say I've totally overcome my fear of heights but I must say it is so cool to do something you thought you'd never do and experience something totally new and out of your element. Have you ever done anything like this?
Thanks to our sweet friends (L&M) for such a fun weekend of fun conversations, amazing food, and quality time!