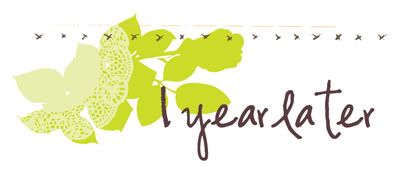 so last week marked the 1 year blog anniversary of oh, hello friend! a year ago, i started this little blog and am amazed at how much it has grown. almost a year ago, i started up my etsy shop, which i absolutely love to run.
a year ago, i had no idea where this blog or shop would go. and i am so grateful for each opportunity this blog has given + each new door it has opened for me. i love all the friends i've been able to make through my blog + shop and i love how sweet everyone is to let me know how much they enjoy the blog. thanks to everyone who has posted or blogged about oh, hello friend: it is deeply appreciated. and here are some stats for the blog and shop!
1 year later, there are 1,750 people who call my shop a favorite!

1 year later, i've made about 900 etsy sales!
1 year later, my blog has nearly 2000 readers, including 300+ blogger followers.
1 year later, i've posted over 300 times! that's some posting!
i hope i can continue to bring you inspiring new and fresh content in the next year and many more to come. thanks for all the support.
xo.
danni
ps: there's a giveaway coming later today - it's in the works :)