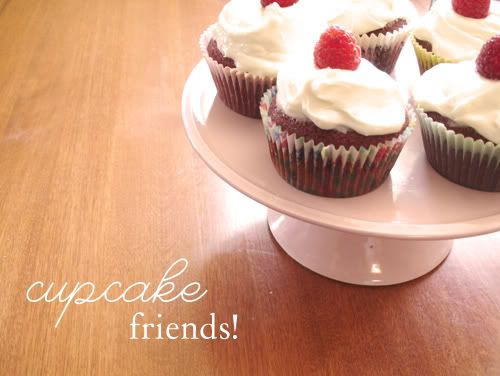 so this last wednesday, i took a nice drive along the coastline to visit my dear friends
jessica jane
and
valerie
! i hadn't seen jessica and valerie since
renegade los angeles
and now that jess is living so close, we decided we needed to hang out. i've really been LOVING red velvet cupcakes since
rubyellen
gave me some so i asked jess if we could make red velvet.
jessica posted about it
on her blog too: so stop by her blog and see her lovely pics!
i don't think i've ever actually made cupcakes from scratch before! it's so legit. go us! :)
okay. so to sum this awesome and pretty comical cupcake experience up: jessica and i went to henry's (an organic grocery store) to get the things we needed. they didn't have food coloring and we forgot the creme cheese for the frosting - which we asked valerie to bring over. so jess and i get a little desperate while we're waiting and decide we don't really care if they're red - they can be BROWN VELVET! so we make a batch of MINI cupcakes! lol. mm. it's just not the same as red. luckily valerie and her baby girl alina arrived to save the day! she had gel food coloring and it said 2 tablespoons but the tube was so tiny! so i put the whole tube of gel in, lol. they turned out really red, but i love it! then when we started making the frosting, jess realized she didn't have butter (to which she said, "how can i not have butter?!") so after seriously considering just making frosting without butter and debating on what it would taste like, i ended up running back to henry's to get butter.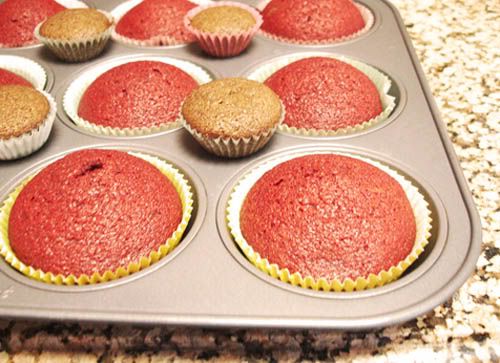 here you can see our mini brown velvet and then our lovely red velvet cupcakes ;)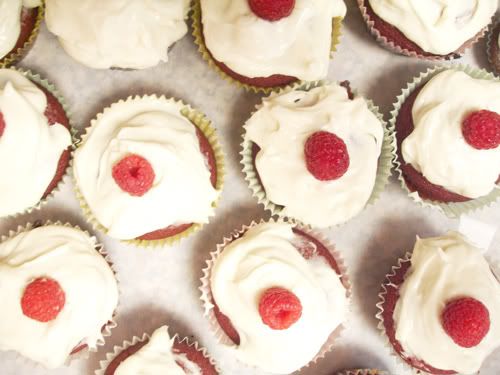 the recipe made SOO much frosting! we probably had double the frosting we needed. loved the raspberries on top.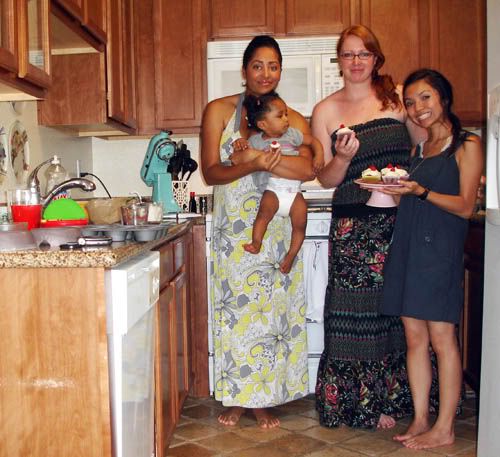 hurray for cupcake friends!
these are probably my 2 fav pictures of the day. i just like the way jess looks in the first one , holding her camera in one hand (we're such blog-nerds) and a cupcake in the other. the second one is totally candid cause alina stuck her tiny little hand in jess's cupcake as we were taking the picture. jess's face is classic. valerie and i are laughing and you can see little alina's hang with the frosting all over it, haha.

and that is our cupcake friend gathering! jessica had a great idea that we're going to get together and make a new thing each time! can't wait for the next baking adventure.