Hello! Please tell us a little about yourself! I was born and raised in Las Vegas and I now live in Hawaii on the island of Oahu. I am a wife and a mom. I went to school at BYU and received a BFA in Studio Art. I love many things…. some of them are the ocean, surfing, painting, crafting, baking, riding bikes and being happy!
What inspires you from day to day? Lots of things inspire me… My best ideas come when I get out into the world. Being outdoors and looking at the details of the beautiful world we live in. I also find inspiration in traveling and seeing the people of the world.
People who don't just talk about the things the want to do…. they actually DO them. Those people really inspire me.
I also get ideas and inspiration from other people through pictures, magazines and lovely blogs of course!
How did you get started making your beautiful items? I created them for a friends birthday party. I ended up combining two item trends (garlands and handmade flowers) to create my own item..... Fabric Flower Garlands! At the party people seemed to like them and I loved how whimsical they were. As an added bonus, I enjoyed making them. So I decided to make an Etsy shop!
with your favorite item from katie's
shop
.
( EXTRA CHANCE TO ENTER! )
wait! there is an opportunity to gain one extra entry:
simply
twitter
, facebook, or blog about this giveaway
use this short link on twitter: http://bit.ly/cFVLa9

come back and comment with the link :)
please check back next week to see if
you are the lucky winner!

giveaway ends on monday, march 15 at 8am, pst
---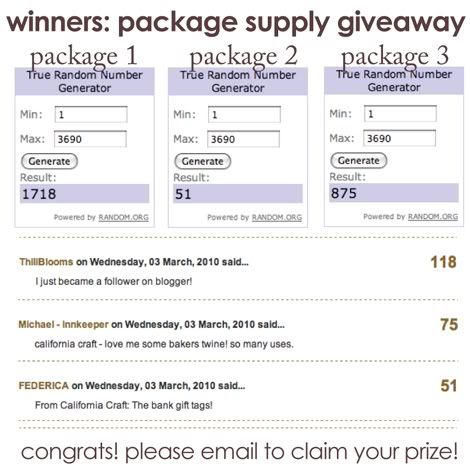 we have lots of winners this week! for last week's
lovely package supply giveaway
: congrats to lucky winners# 1718, 51, & 875 - thilliblooms, michael inkeeper, and federica!! :)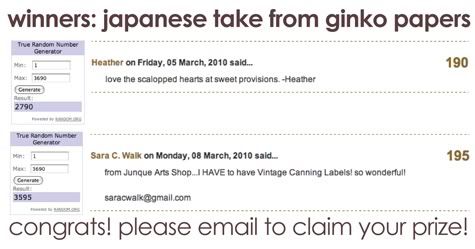 congrats to #2790 and 3595 - heather + sara walk who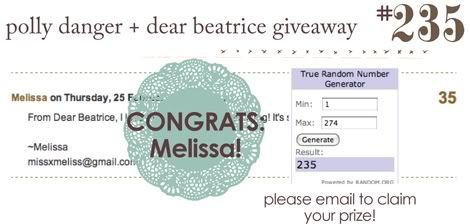 winners
: please email me to claim your prize!
thanks!