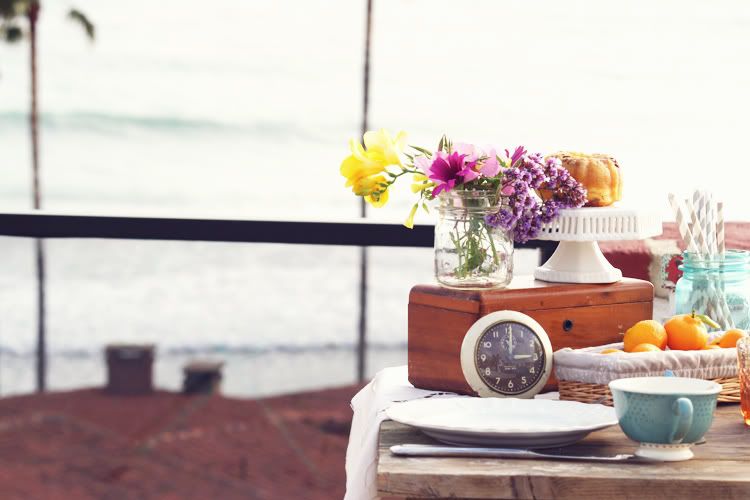 So a while ago,
Lillian
invited us to go to Mexico on a little weekend getaway. So we planned the date and headed down. We turned off our cell phones and went for a fun weekend of relaxing, enjoying the ocean, board games, super good food, and a fun little photo shoot. Here are the pictures from our rooftop dinner that we had!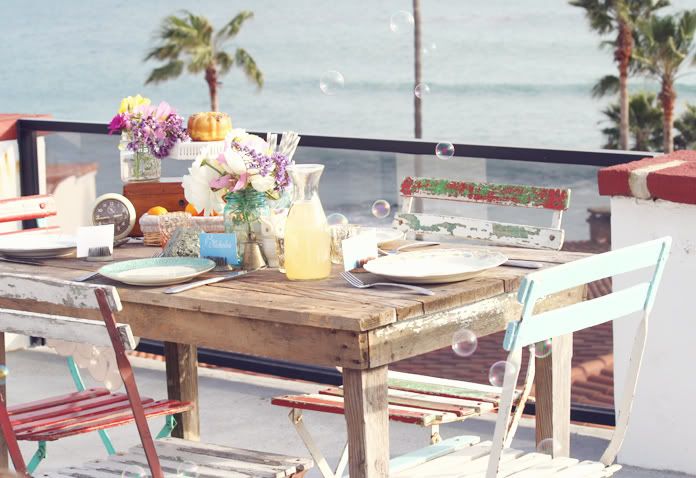 Lillian has been to this place before and mentioned that we should bring some fun props and have a rooftop dinner just because the roof has an ocean view and it's beautiful! I of course was totally on board and we each packed some vintage treasures. Well, more like a suitcase of vintage items ;)
Glad we could put it to use again. But bubbles are quite tricky to photograph!
Couple behind-the-scene shots ;)
note: bird is not a prop, it's totlly real! I think it wanted our bundt cake ;)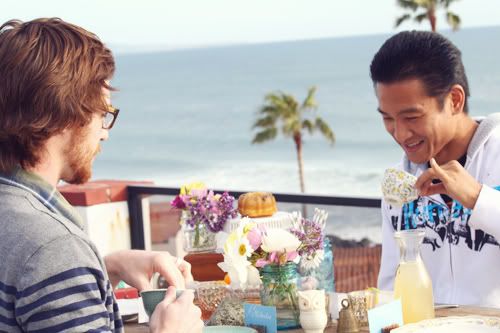 Caught Mardy in action, tea pinky up and everything!
My Nicholas, so cute.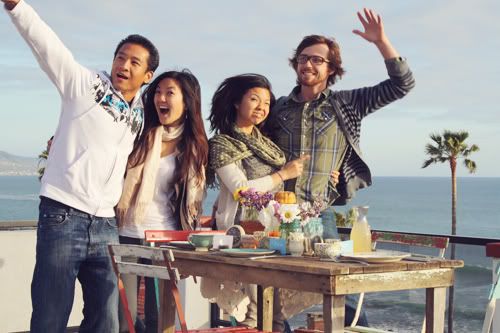 Hurray for friends & funny faces. Except I'm not really
sure what face I was making in this shot.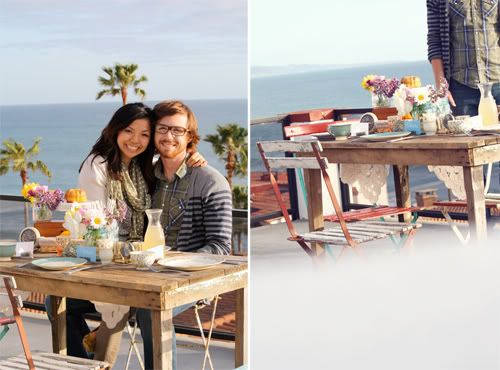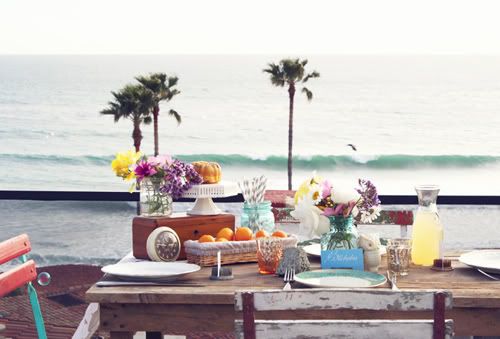 Everytime I look at this photo, I think to myself "were we really there
with the ocean right in our view!?" it was so beautiful!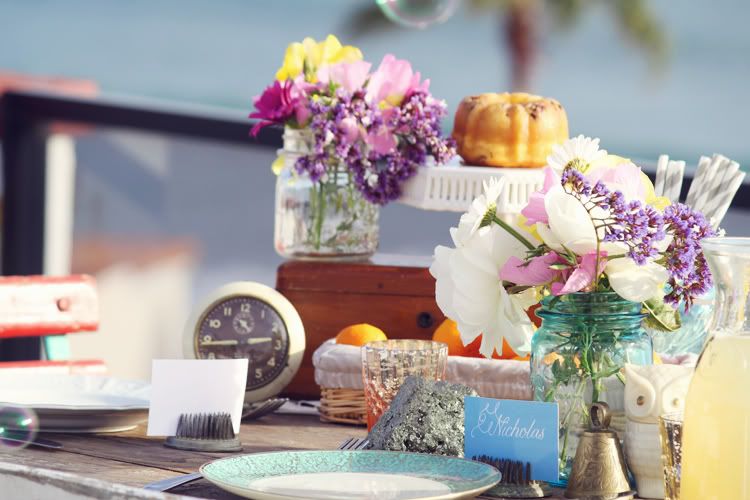 Do you like our flowers? Funny story about that. Lillian mentioned the community we were at had really pretty flowers. So we decided to do a little flower picking for our shoot. I mean, flowers really add such a different element to a table setting. So Lillian & I walked around, each with a pair of scissors in our hands, and snipped flowers to make our arrangements. We had the boys follow with the ball jar vases and frowning/embarrassed faces. It was a pretty funny sight as they walked really far ahead of us. But Lillian and I both agreed at that the flowers weren't being enjoyed by anyone anyway - at least we can really appreciate them and put them to good use for our dinner! Right? right!
So that's it! You can see Lillian's photos at her blog
here
! I hope you enjoyed and are inspired today. I totally encourage you to create your own fun dinner setting. Just gather some friends and go at it. We had a blast and it was fun to just be creative and see the outcome.