DIY - Summer in a bag:
I made a few summer projects for a book submission and I'm posting the rest here ;) This is a quick & easy project. I had a friend come into town to visit so I decided to make her a little summer kit. I added a little ruffle gift tag to it but that's optional.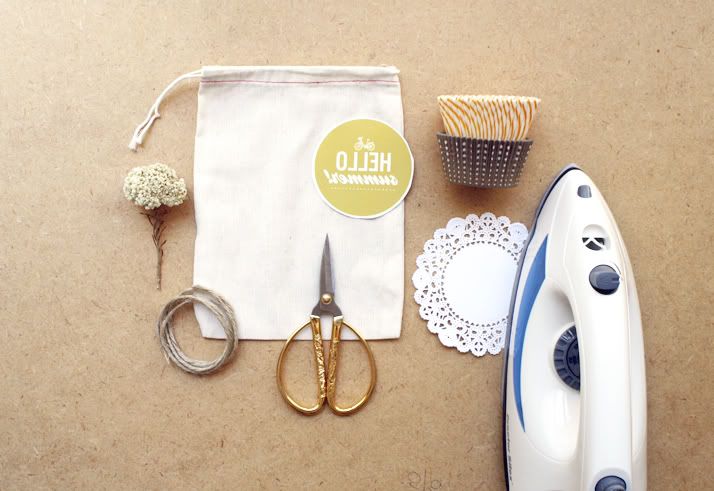 Here's what you need:
- Drawstring cotton bag
- Iron on paper
- "summer" items for kit (I gathered a mini block of sunscreen,
sunglasses, lip balm, a small pocket mirror, and a bottle of nailpolish!)
For gift tag:
- Cupcake wrappers
- Vintage paper & tissue
- Twine
- Shipping tag
So you'll need to print your graphic, make sure you reverse it so when it irons on, it reads correctly.
Peel away paper to reveal your graphic!
Stuff the bag with your summer goodies!
To make gift tag: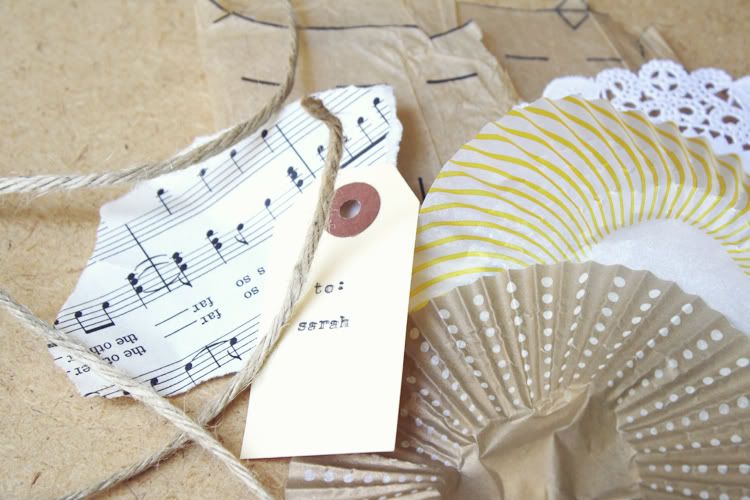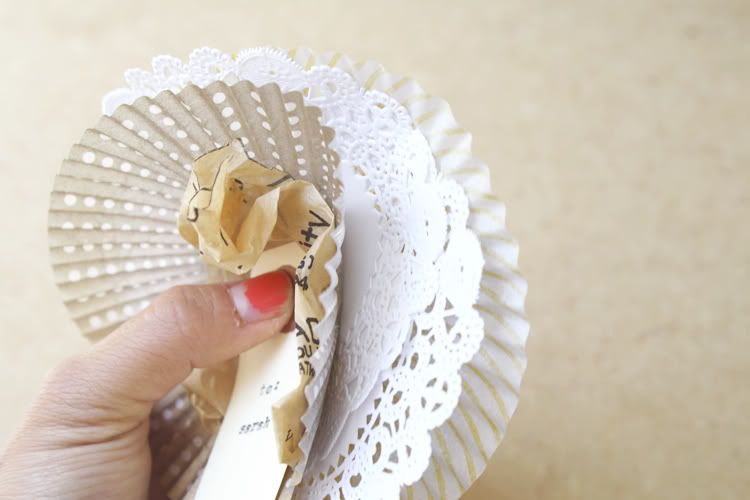 So for the gift tags, I used doilies, cupcake wrappers, sewing pattern tissue, and music note sheets. Flatten out the cupcake wrappers and gather all the elements together.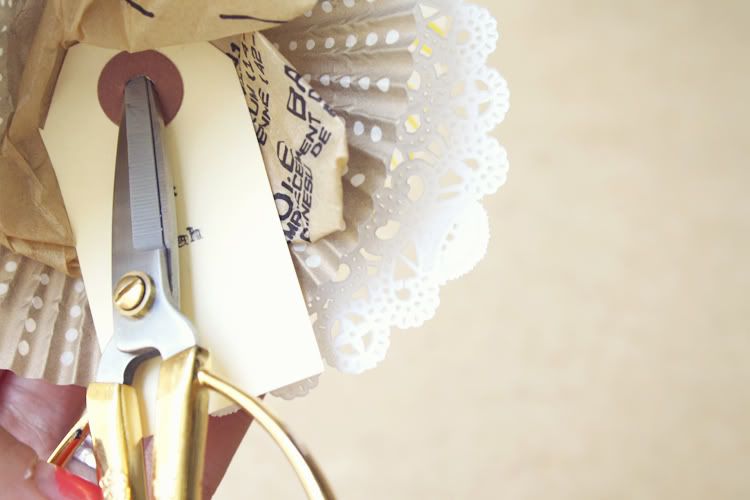 Next, poke a hole through all the layers. Be careful when doing this.. I just use sharp scissors and cut through, but if you have a better method, use that!
Then, string your twine through all the layers.
Tie a knot at each side of your papers.
and you're all done! Tie gift tag onto the bag.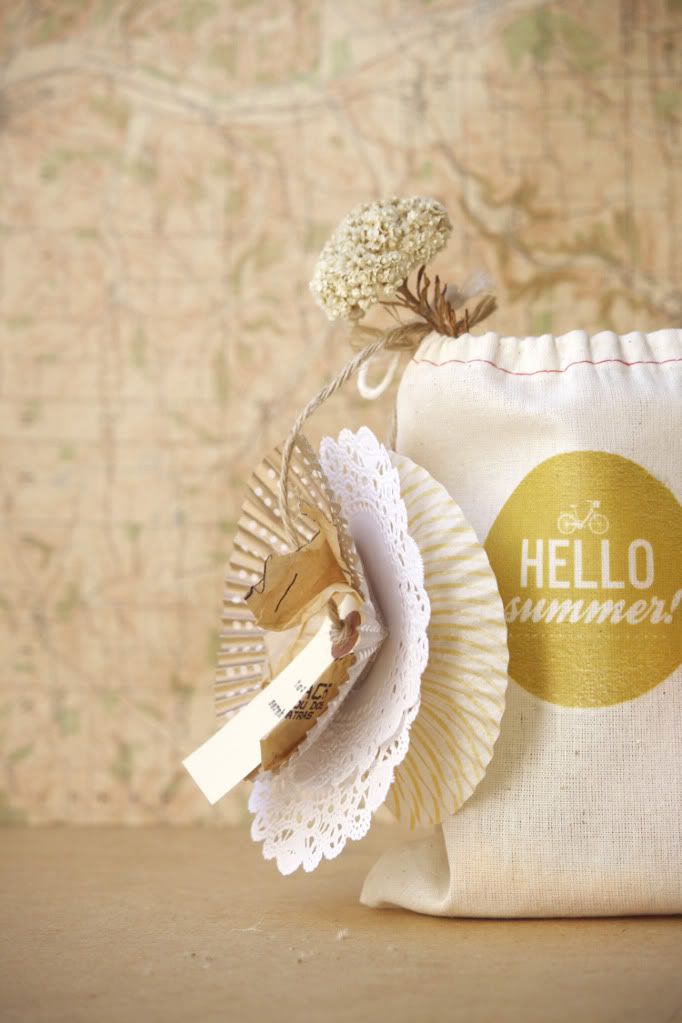 I said it was easy! ;)