Sorry this is sort of unrelated to the blog but I wanted to get your thoughts ;) So I am desperately needing/wanting a new hairstyle. My hair is a thick, wavy mess. It's not even a cute wavy, or a wavy that I could make look good. It's dull and bland, and hard to manage because I have so much hair! Every time I go for a cut, the stylist always comments, "wow, your hair is thick!" So I just put it up, pretty much all the time! I would love to just chop it all off and have a cute short hair style.
Can I get your opinion? Any hair stylists out there? If you don't think I'd look good, you can just say it, you won't hurt my feelings ;) 2 of my friends pretty much already told me I wouldn't look good with a pixie cut, they told me I'd look like a boy! lol. So initially I'd love to get a pixie cut like these lovely ladies pictured below.. but I think my head shape is kind of weird so I don't know if I could pull it off.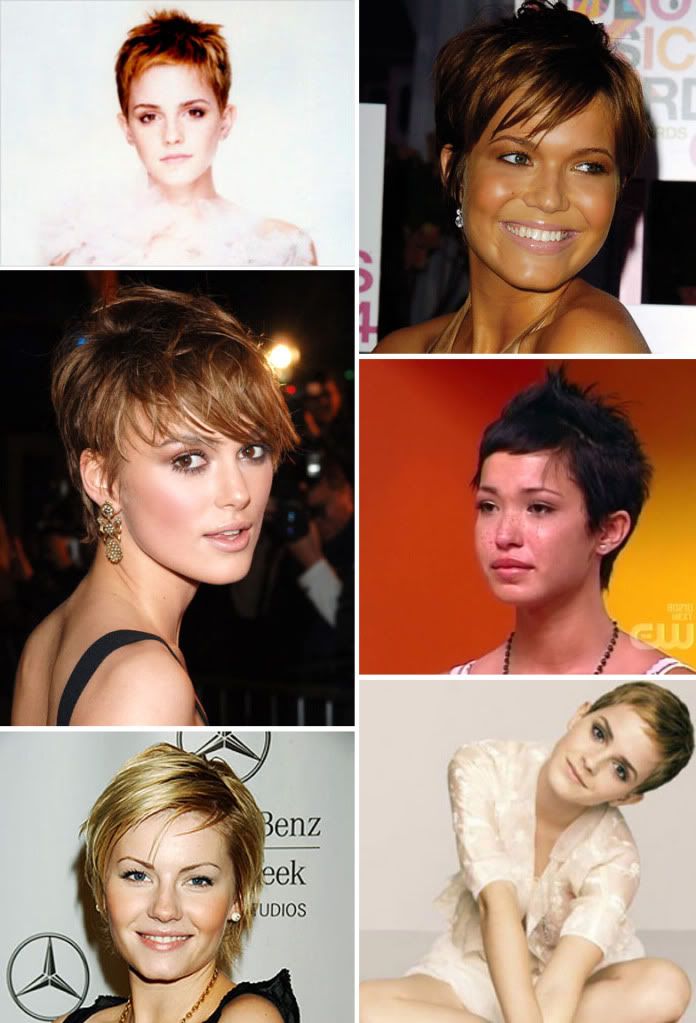 maybe I could ease into it with a short short hairstyle like this: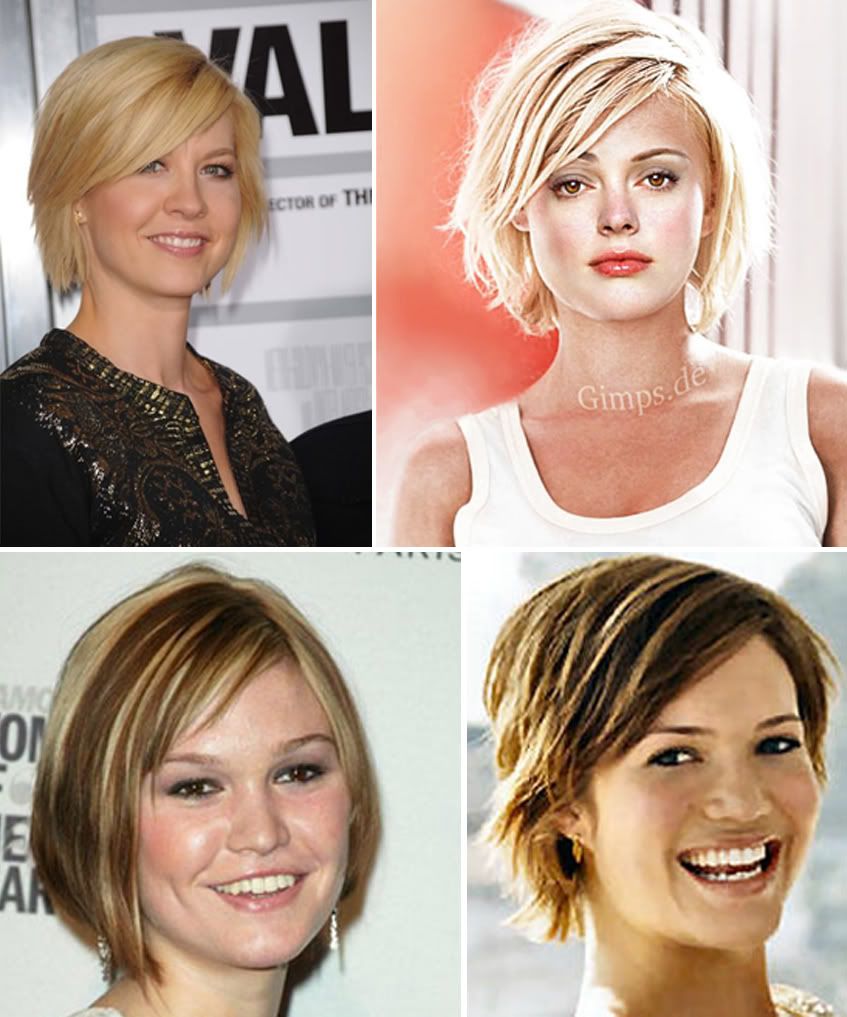 I just want to do something completely new & fresh, something I've never done before! You know? I think it'd be really liberating :) What do you think?
ps: if you a short hairstyle, I'd love to see pics!