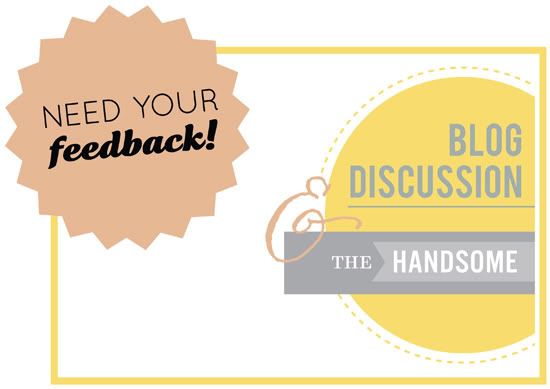 Not sure if you remember
these
2
features but I thought they were really great columns, then I pretty much just stopped posting them! Did you like these columns? I'd love to bring
the handsome
&
blog discussion
back but I really need your feedback & help!
Can you let me know what sort of
blog discussions
you'd like to see discussed.. Or what guys/husbands/fiances/boyfriends you'd want to see interviewed for
the handsome
? :) All and any suggestions welcome, and if I use yours I'll definitely credit you. I would love to hear your thoughts & feedback and get some steam to start up these columns again. Thank you dear friends!