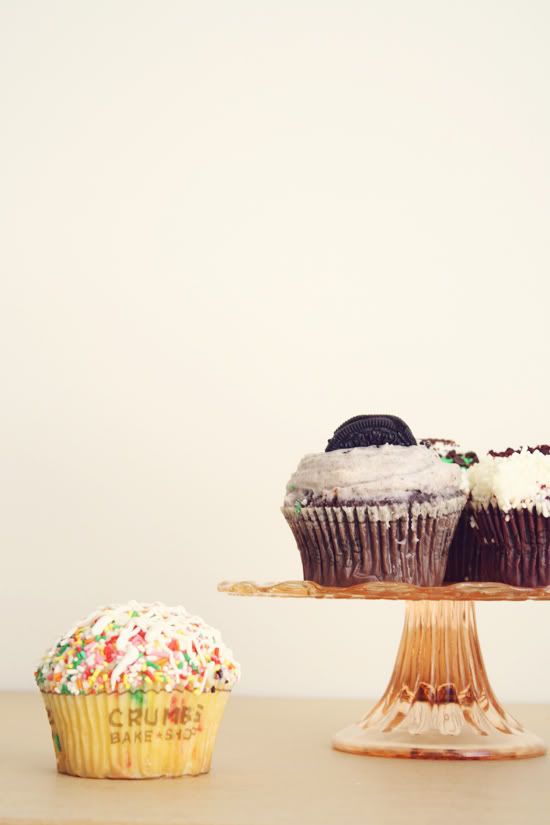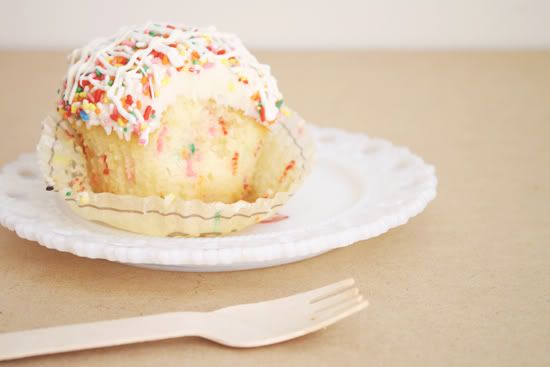 So I am super fortunate that my little brother's girlfriend, Samantha, is a big "foodie". Well, she just appreciates good food, and I get to reap the benefits sometimes ;) I mean, I like food as much as the next person. I have some favorites (Nick & my favorite is some good BBQ, pulled pork, tri-tip, yum!) But remember my
doughnut
story? Well, I first tried those because my Samantha brought me some. She's so cute, I'll get a knock at my door and Samantha will be there with a bag of goodies: she's drop me off crepes, waffles, fresh fruit, soup: you name it. She's seriously the best and always so thoughtful to bring me by some food at the good places she stops at.
So has anyone heard of
Crumbs Bake Shop
? Samantha told me she was going to make a trip down to LA to pick some up and to go to their website to pick out some flavors I wanted. So I go to the
cupcakes page
and ohmigoodness, I must have spent an hour looking through all the flavors and cupcakes. The pictures are delectable and each description is so mouth watering!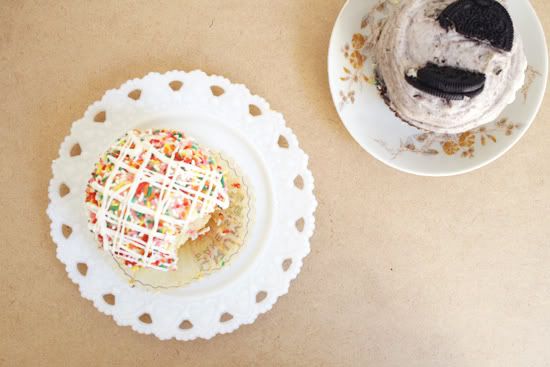 Nick got 2 flavors and I got 2 flavors. Birthday cake, mint, cookies and creme, and red velvet. We're simple folks. They were huge cupcakes and they were soooooo good. Best thing about their
website
? Besides all the cupcake images, they have
online ordering
, so you can totally order some for yourself or a special someone too and have it shipped straight to your front door.

(if she's reading this, thanks for always bringing us the best treats Sam!)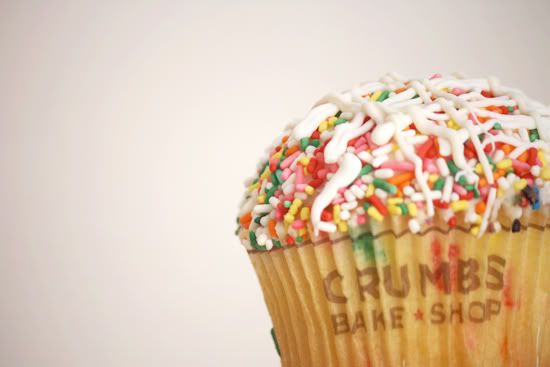 So how was your first week of the new month? I started watching the new show on ABC,
Pan Am
, I'm hooked. Probably because I love this era. Anyone else watch the show?
Loved all your comments about the
post
on period romances. Nice to see there are lots of other romantics out there! You know what my husband said when he read it? He said that Mr. Darcy reminded him of Severus Snape, lol. I was a bit confused. He said not the actor in the movie but in
this image
, how his hair was all disheveled and the clothes he was wearing, it reminded him of the description of Severus Snape from the Harry Potter books. Wow. That's what he took from my romantic post, silly boys ;) It gave me a good laugh.
Hope you have a most lovely weekend friends. Be back next week with a set of new (awesome) good cheer deals!