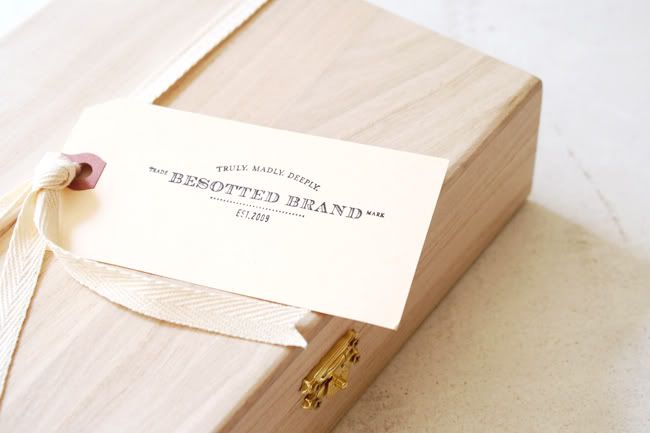 :: update ::
Miss B has chosen a winner!
Congrats to # 89 - Sara!
Miss B notes that all the answers were so heartfelt, sweet and funny,
but that she is in love with the internet as well (madly + deeply)
Thanks for participating!
---
This is what packaging is all about. Have you been to over
Besotted Brand
yet? Miss B just recently launched her new shop that has been in the works and I have to say that it is everything lovely and wonderful. From the products, to the photographs and styling - it just reminds me how much I love design and creativity. I love creative things. and Miss B's
shop
is not lacking in any pretty and creative products - you must head over!
Thought I'd take some images to share with you of the lovely package I received in the mail.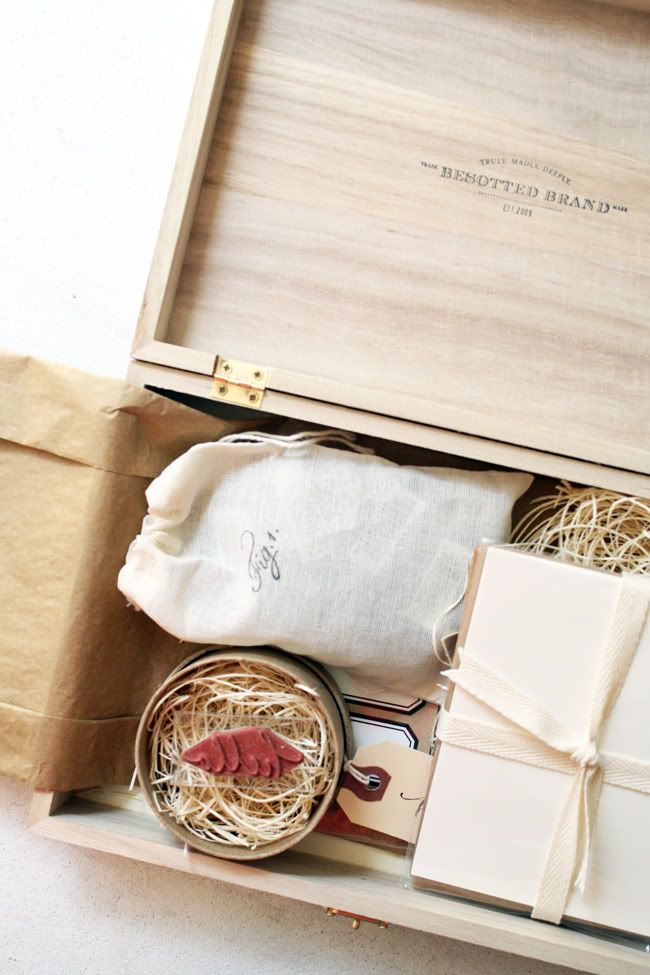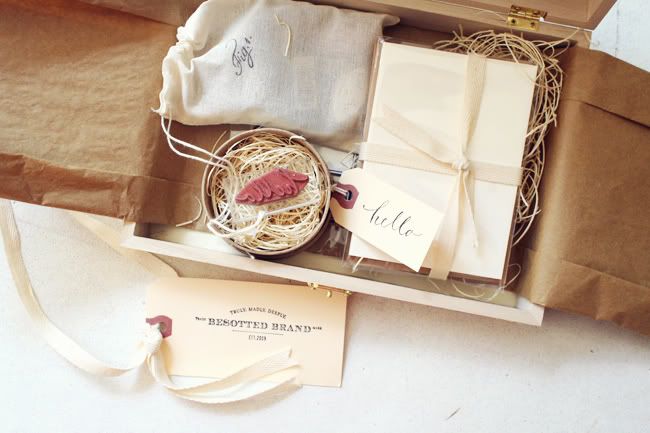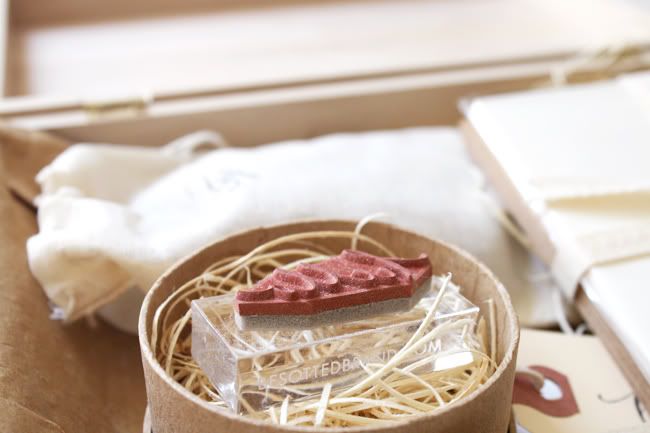 So pretty right? :) If you don't have
Besotted Blog
in your reader, you simply must add it! Actually, this package is what got me motivated to get the lovely package exchange going again, so you can thank Miss B for that! (details to come next week!)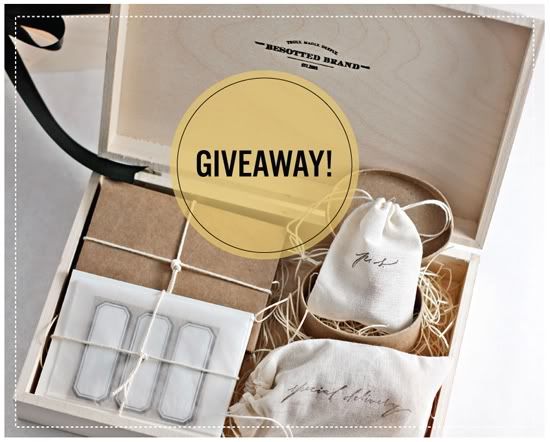 Miss B has also so generously offered a $75 prize package for one lucky winner!
Win the following:
-1 large natural wood hinged box
-12 ultra luxe 4 bar flats in a light creme (it's a very slight white)
-10 true kraft envelopes
-3 mini ink pads in pewter, scarlet and white
-9 archive labels
-3 mini manila shipping tags
-1 calligraphied 'Kindly deliver to' stamp
-1 calligraphied 'p.s.' stamp
-1 mini oval hat box (so darling)
-1 Stamped 'special delivery' tag
-Wrapped in a black double satin ribbon
To enter, simply answer this question in the comments and Miss B will pick her favorite answer! Here is the question! "What one item or thing are you truly, madly, deeply in love with and why?'" Giveaway ends on Tuesday, November 8th and winner will be announced right in this post so be sure to check back!