Back to weekly outfit posts! How is the weather where you live? It's still sunny around here, I'm trying to wear dresses as long as I can (I love dresses!) but it's starting to cool down. Maybe I'll just keep wearing dresses through the winter, because winter here is still 70's :) I do hope the rain comes, it seems like it rains less and less each year.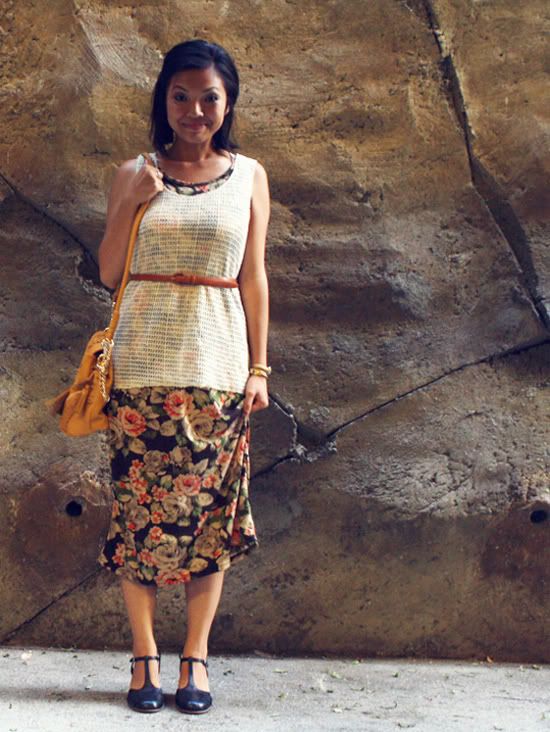 mustard mustard mustard, I will never tire of you!
Shoes & Belt: Thrifted in Stockton
* Okay, these shoes are actually a half size too big, but they were only $4 - couldn't pass them up!
Harmonica Necklace: Made by me
* Harmonica really plays, how fun is that? Would be so cool to actually learn to play a song ;)