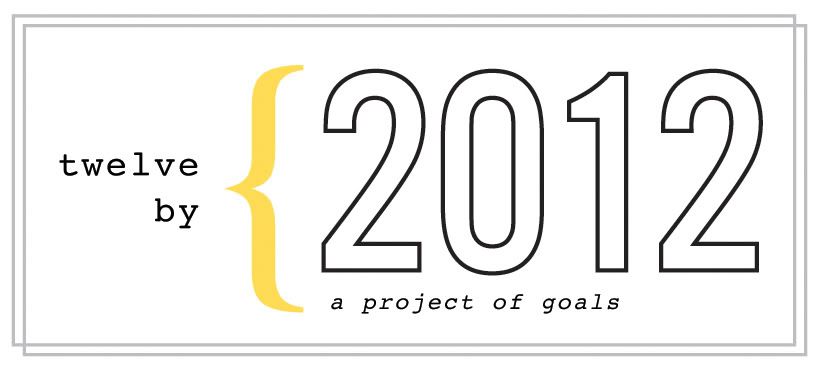 I started the 12 by 2012 project just because I have been pretty unmotivated all year. Just going through the motions, but feeling like I am going nowhere. So #1 on my list of goals was "
Living Room Project
(new paint / new floors / new furniture)"
I don't know why but I was super unmotivated to get our placed cleaned up. Have you ever noticed I never post any pictures of our place? It's so hard when we are surrounded by the most lovely blogs filled with photos of beautiful homes and everything. I always think these bloggers and designers live such fabulous lives, their blog translates into their lifestyle and everything they own is beautiful. The beauty and 'inspiration' found in all the blog in a way made me unmotivated to do it. Probably because in my mind, it seemed like a big project. So I just put it off. and didn't make it a point to do anything with our place.
But I think at some point, things just have to where you just force yourself with everything in you to do something, anything. I procrastinated at the at the beginning of the year for a few good months. It was so messy and embarrassing - I wouldn't even let friends in. (
Lillian
knows what I'm talking about, I've never invited her in, haha) I was embarrassed to let friends use the bathroom (but
Ruby
got in one time - I had to let her in because I couldn't deny her 3 year old to use the bathroom!) May/June rolled around and I figured I should do something. By July I finally listed all our furniture on craigslist and sold it all to clear out the place. But then nothing. Then October we finally got the walls painted and on November 16th, I am happy to report, we finally got the wood floors installed!
Here are some images that I took to document our progress.
First we had to start with paint. It is hard choosing a color. Really hard! We went through a lot

of samples. I

don't mind it much because I am going to turn all the testers we bought into chalkboard paint for different projects. But I am an indecisive person. Anyway, we hired a painter and there was some big-time drama and I didn't even end up liking the color! So Nick just re-primed and repainted everything. But then it was finally all done and it turned out great.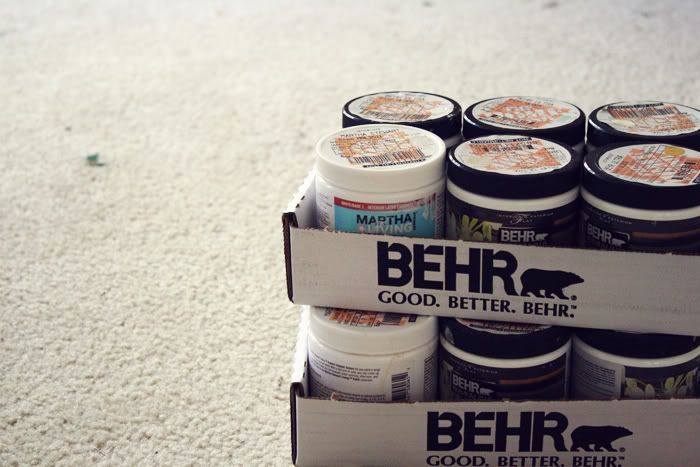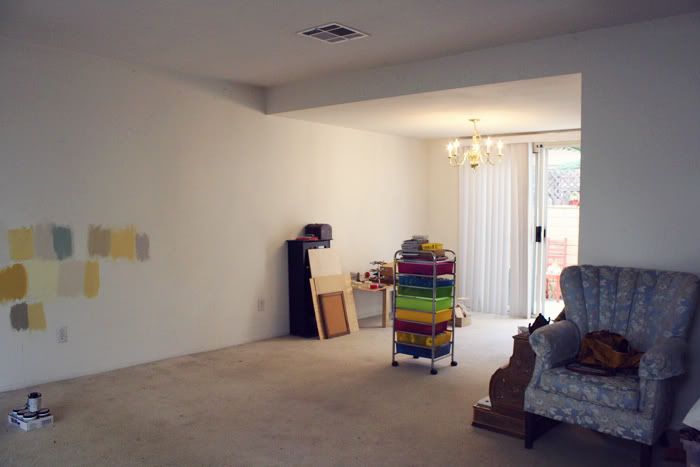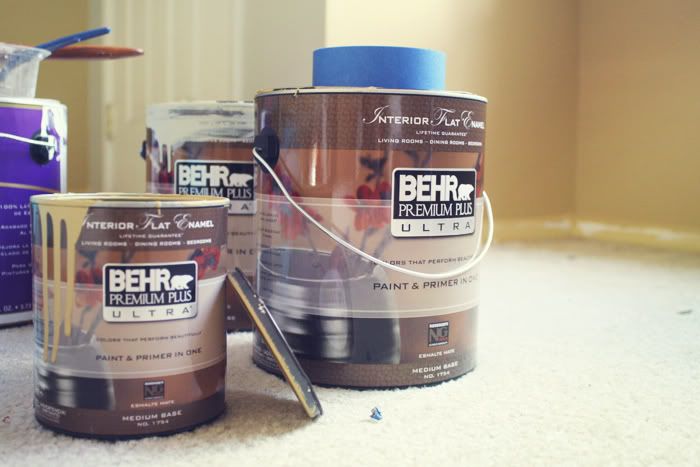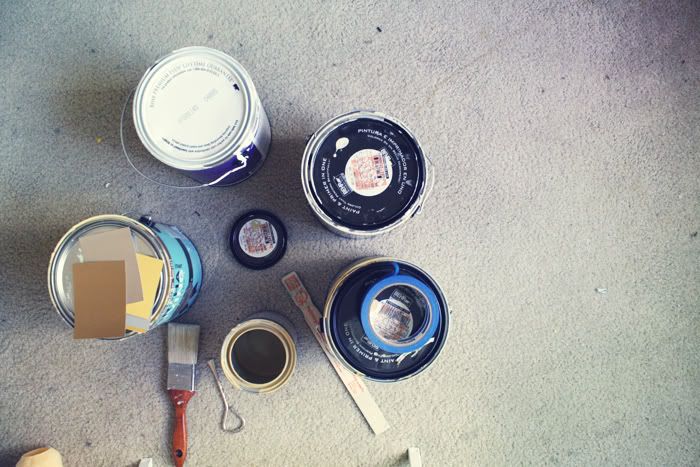 Next was wood. This was also hard to decide on. With all the craziness that happened with the painter, I wanted a professional and reliable job - I didn't want any drama again. So I hired
these guys
that I found on
Yelp
. We ended up going with laminate instead of engineered wood. It turned out quite nicely and was done in a day. Just like that. Months of trying to get going on this and it's done in a day. I wish procrastination didn't exist ;)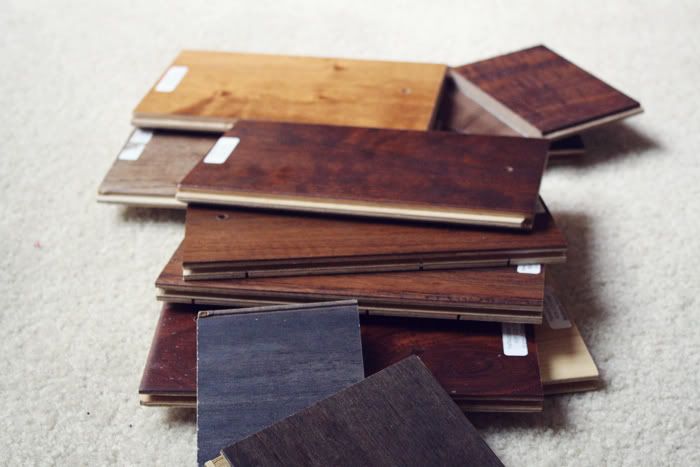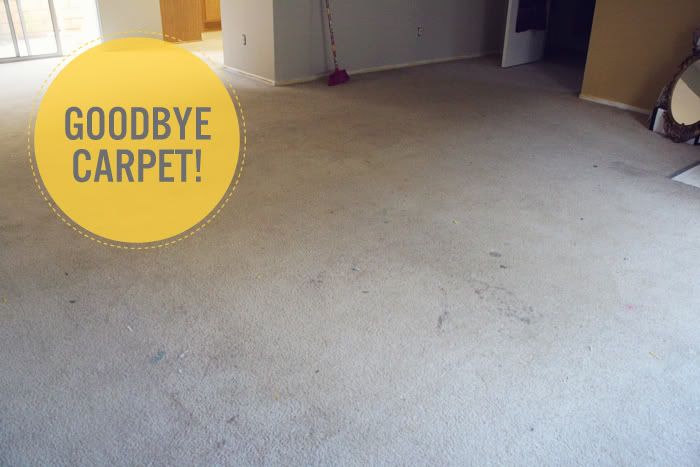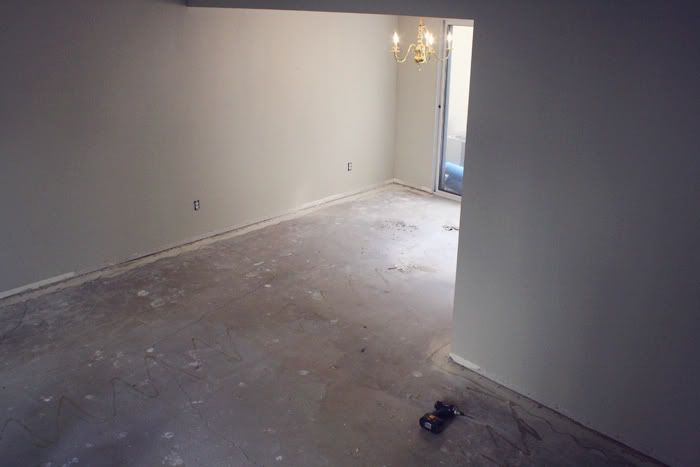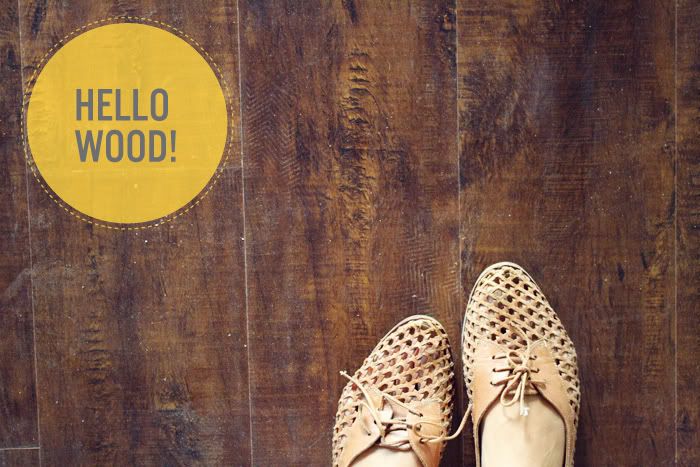 Wood never looked so good, we had a completely new place.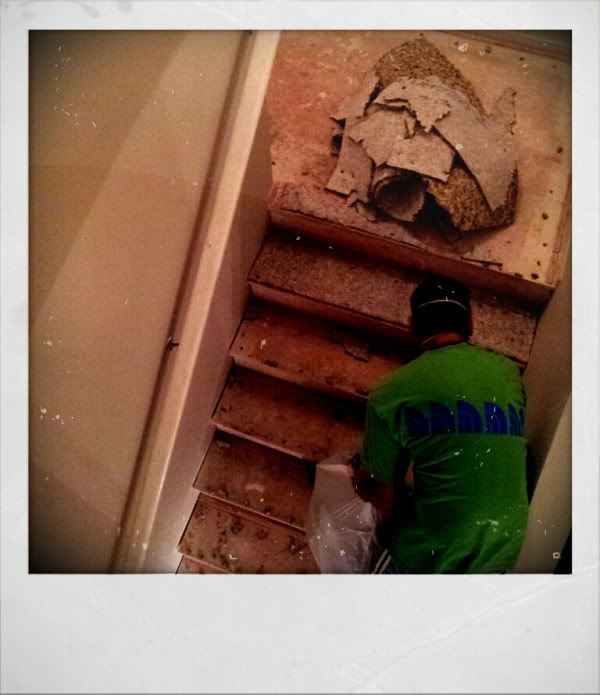 We also ended up getting wood stairs installed... courtesy of my older brother's friend. More drama there which I totally wanted to avoid but can't seem to.. I won't go into it. Oh well, what's done is done I suppose! Note: this was a pretty big project that took my brother and his friend 4 days and it still didn't even get finished completely. Not recommended unless you know some seriously handy and patient people.
Also on my list was #8 - Clean out our garage. Warning: some very embarrassing photos ahead. Please no judgements ;) Okay, so this was our garage: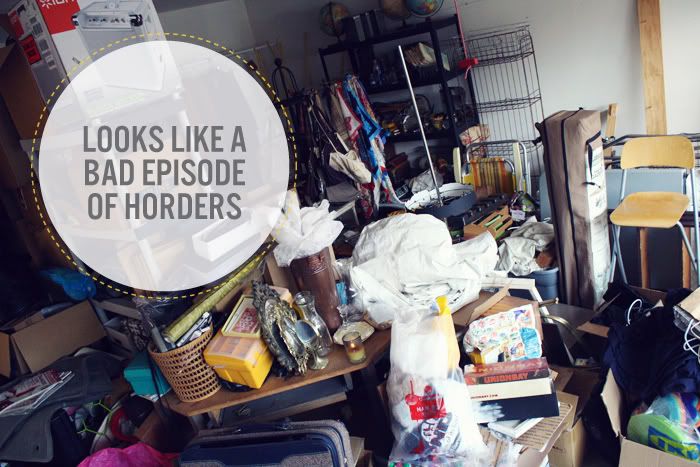 and after only a few hours, we got it sorted and organized. It may not look it, but we added some extra shelves and marked the bins. We donated and threw a ton of stuff away. It was lovely.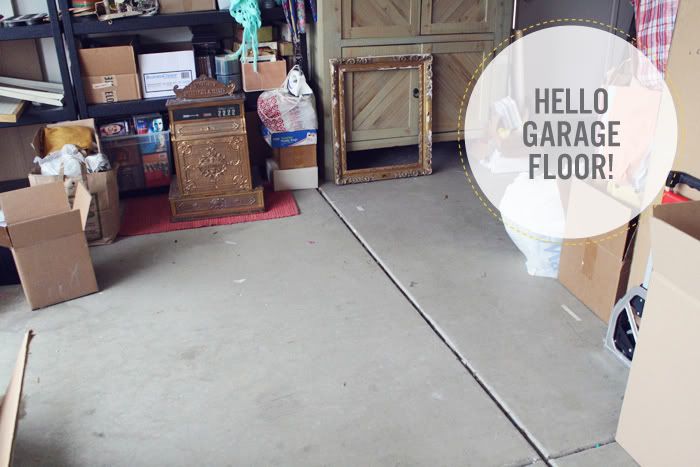 hmm, at least you can see the floor now! Which is a big improvement from before.. which was, there was hardly any floor to walk on. Unfortunately with getting everything cleared out of our place for the wood floor installation, our garage has returned to being a big mess. But we still have time before the new year to go through it. I know it was major horder-level status. Please someone out there tell me your garage is a twin to mine ;)
So that's my 12 by 2012 update. I've been meaning to post it sooner but things have been super busy around here! How is your 12 by 2012 list going? There are still a good 17 days left before the new year. Really, anyone can still make a list and get things accomplished before 2012 hits! Thanks for reading this long update.