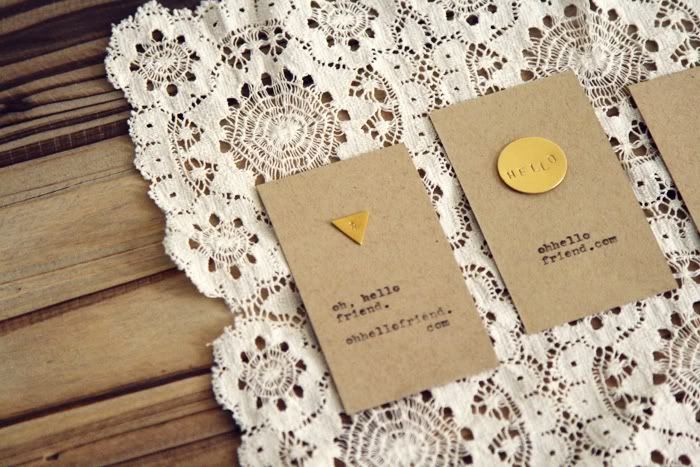 Today's weekly DIY is a charm-stamped business card.
Pretty simple + easy to make!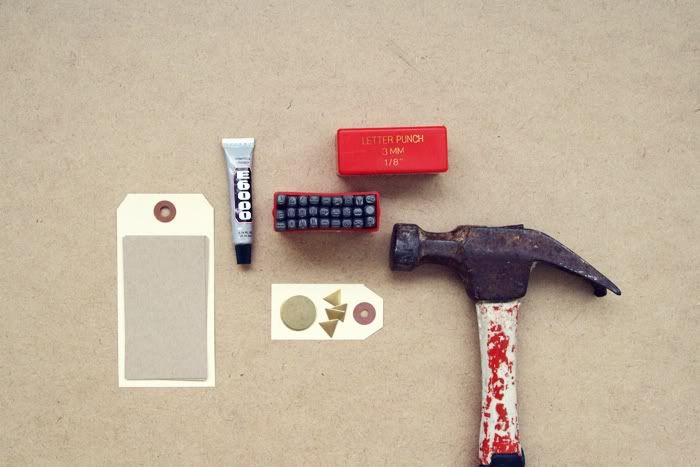 Items you need:
Hammer
Glue
Optional:
Pick your letters and hold the stamp in place.
Pound on top with a hammer a couple times to make impression.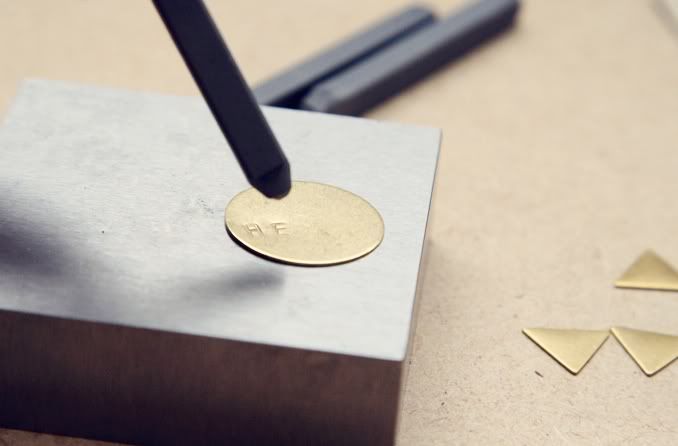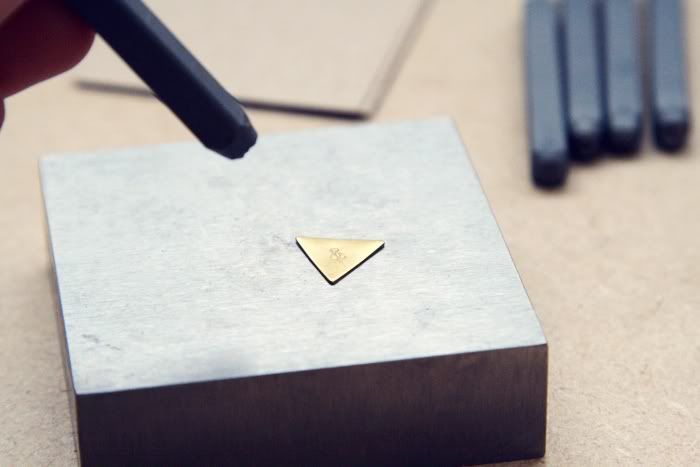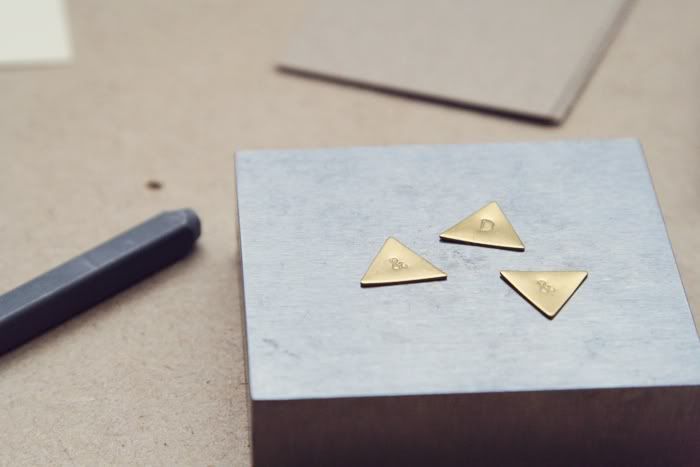 For the triangles, I wasn't sure which letter to put so I just put an ampersand ;)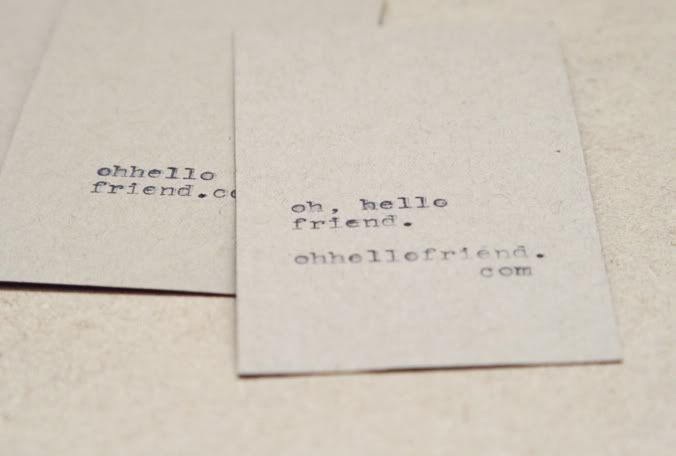 I typed out my company and website address with a typewriter.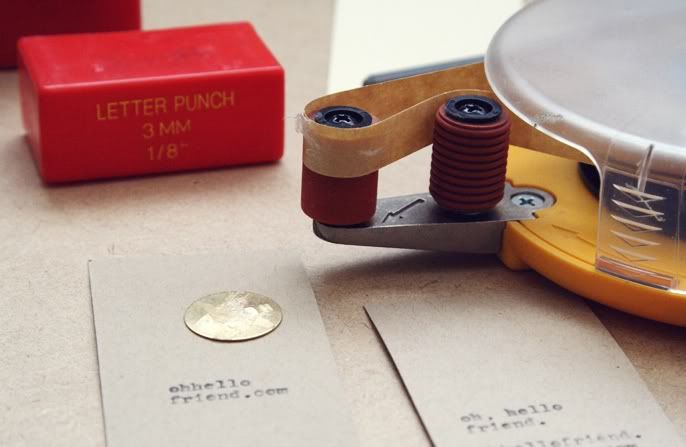 For gluing the charms, I decided to use 2 types of glue, just to see how it'd turn out. A tape glue and regular glue. I used the
3M 700 ATG gun
(if you don't have one, get one! They are magical! so easy to use and the tape is strong!)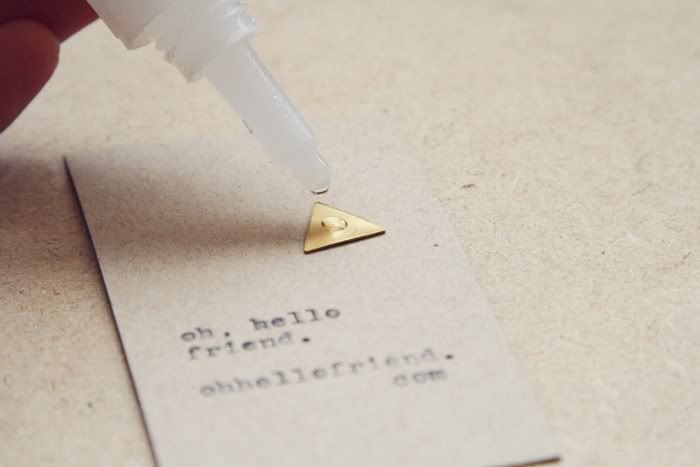 Regular glue used here. Each works equally well.
and you're all done! and easy + simple business card DIY.
You could also just stamp the card since realistically hand typing the cards may take a while depending on how many you make. I ordered a self inking stamp from
vistaprint
for free! For only $2.99, you can edit the fonts yourself which is pretty cool. They have great quality stuff, I'm a fan.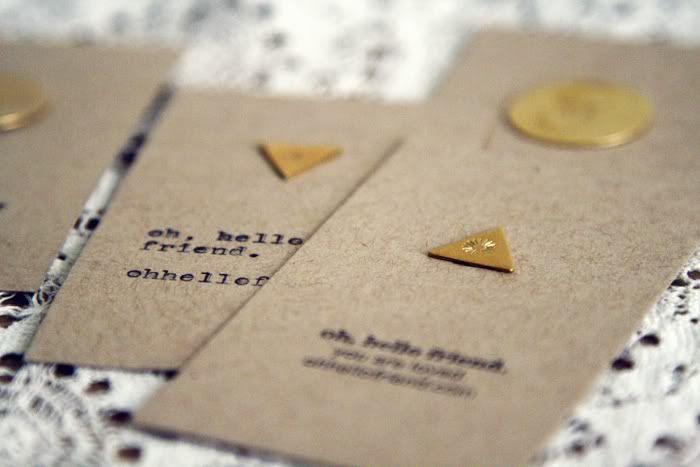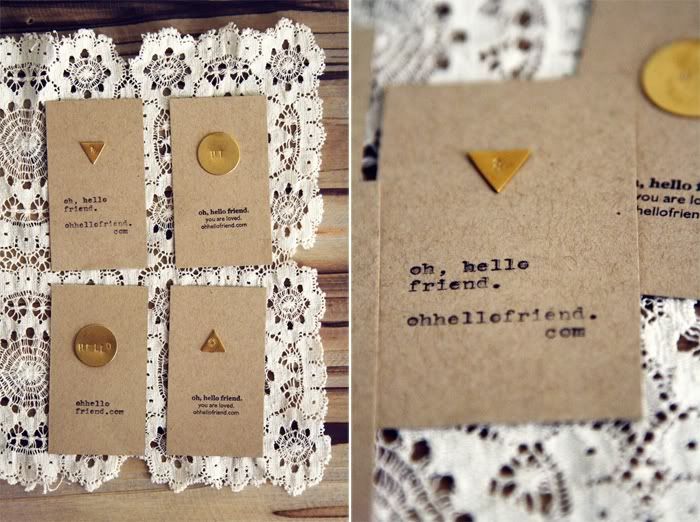 That's it! Hope you enjoyed this DIY :)