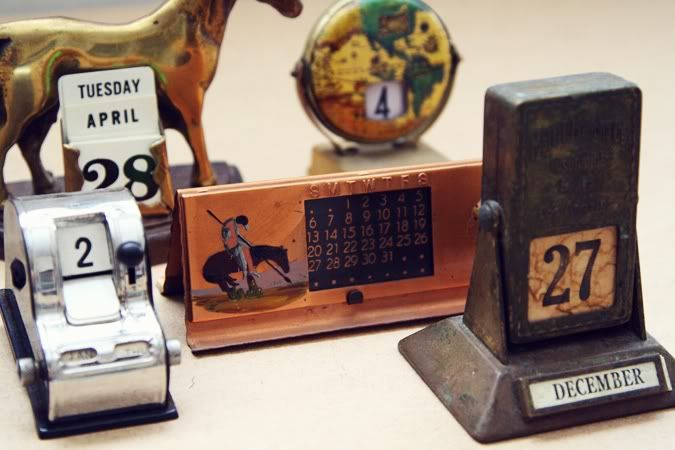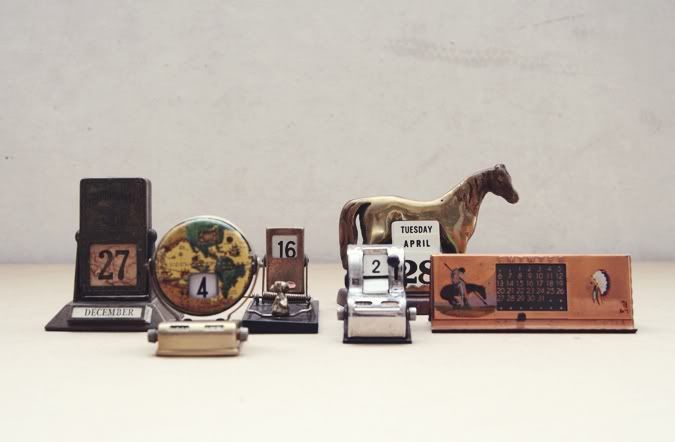 Here are some of the latest additions to my perpetual calendar collection. I blogged about my collection of
calendars here
nearly a year ago, wow time flies! A few of these I got online but some of them I actually found in antique shops which is fun because I rarely come across them.
Anyway, this weekend I am super excited to be helping out at
Ruby's
sister,
Reinna's
wedding! It's going to be amazing.
Linda
& I get to be in charge of making sure things look good, that's the best job!
Ashley
is coordinating - she helped at a wedding I helped out with a few months ago (Sonja from
Unique LA
) and Ashley is so legit, can't wait to see how it all turns out! I love weddings, don't you?
What are you up to this weekend? Is the month already filling with lots of 'to dos' for any of you? It is for us, I was just thinking about it this morning. It's intense! But I am thankful to just be. and have life. and breathe. and wake up each day. Have a fantastic weekend, friends! xo.