I know I just did a
business card diy
a couple weeks ago but wanted to share my alt cards too! If you missed my cards from last year, you can see
them here
. Looks like I used the same yellow card stock again this year ;) Well anyway, I totally forgot all about my business cards for Alt this year, so I threw something together the night before. Here is another quick + easy business card diy for you!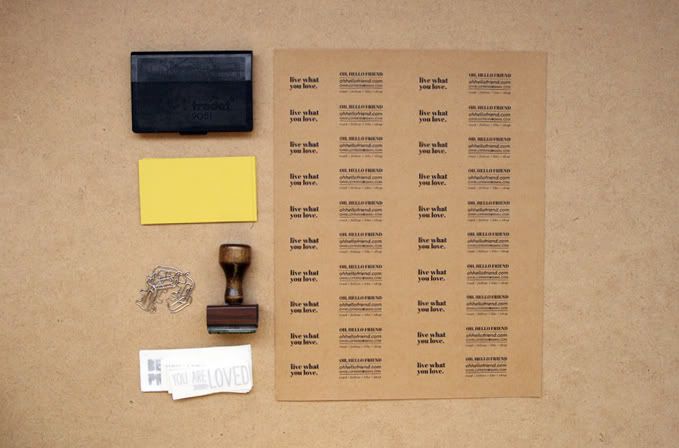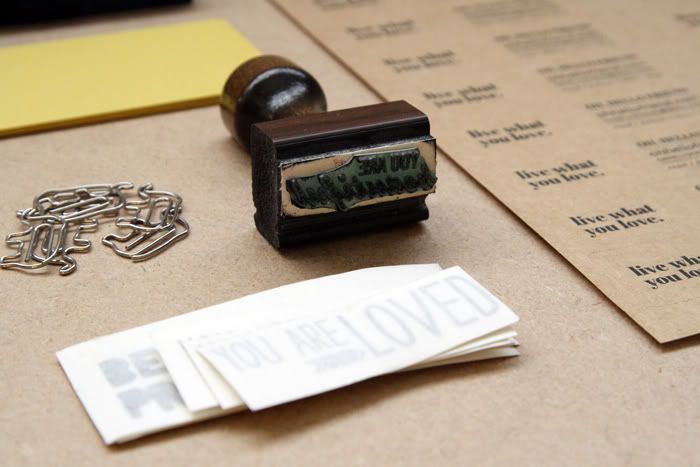 Items I used:
'you are beautiful' custom stamp
black felt ink pad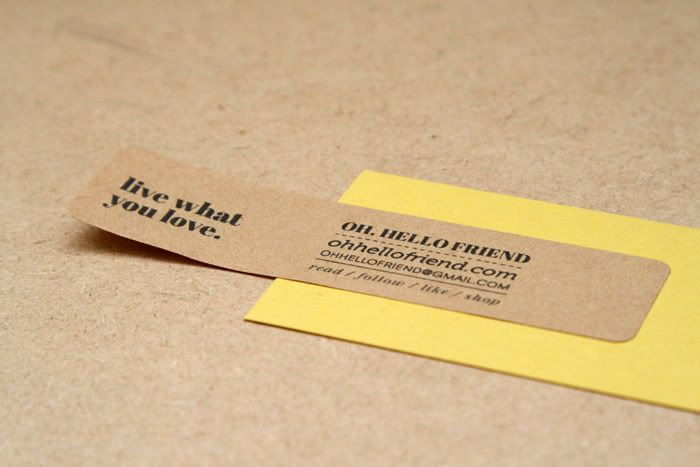 I designed the label with a wrap around design in mind. I lay out the text in Illustrator but if you don't have that, you can probably use word or photoshop. You can
download the templates
for whichever size label at the site. So for my design, the info went on the front and the quote was wrapped around to the back.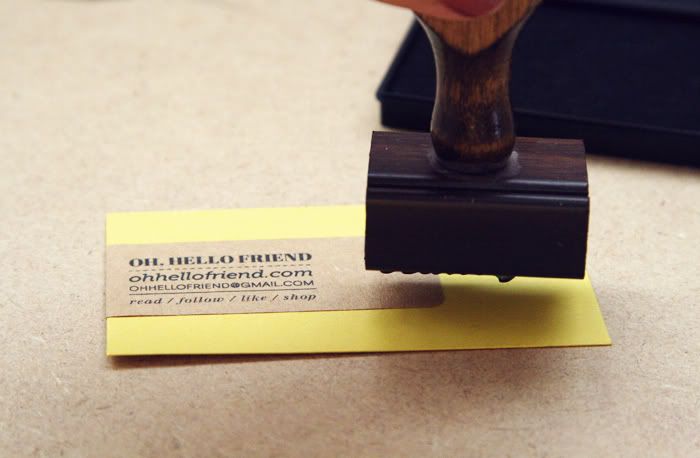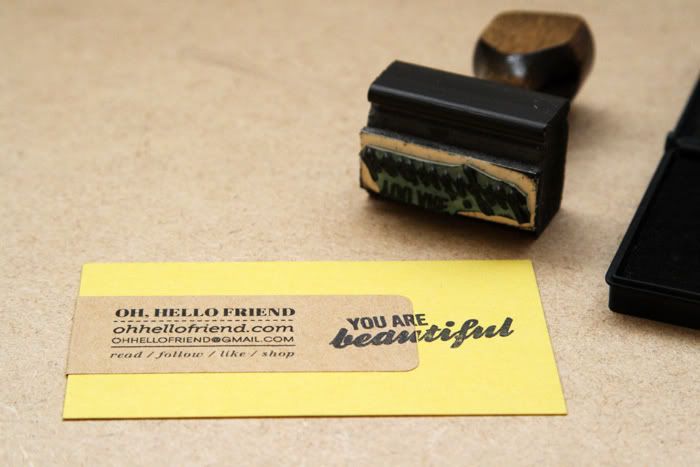 I did two versions of this card. #1 - I stamped it with a "you are beautiful" stamp.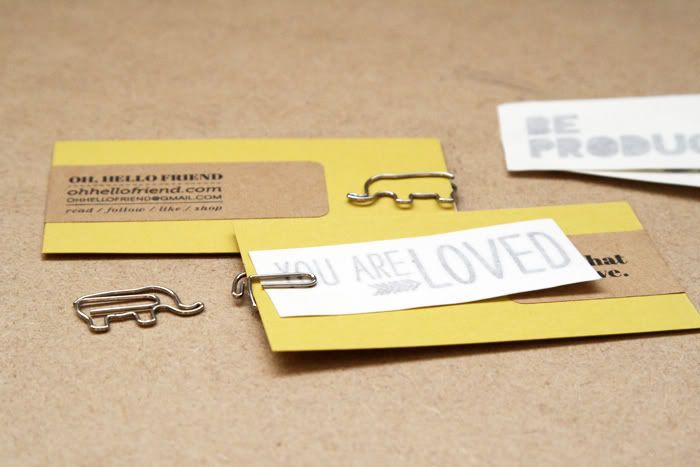 The 2nd version included a little animal paper clip + a vinyl decal.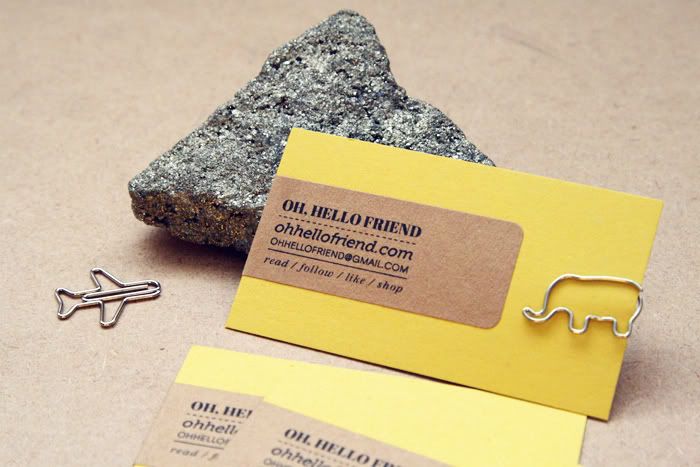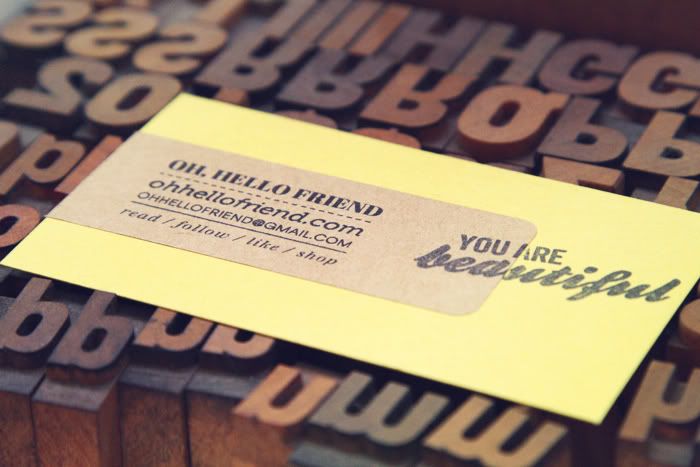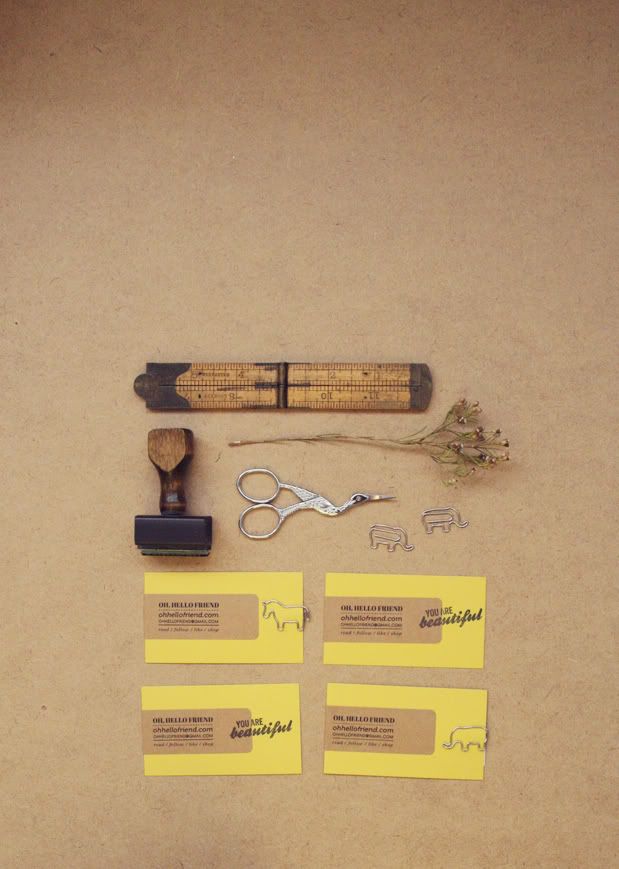 They're fun, simple, + easy cards. Anyone can make them!
If you have any questions, just let me know :)