I was at the 99 cent store and thought it'd be fun to do a DIY series of projects with dollar store items. I thought it was a pretty original idea but stumbled upon
Emily Henderson's blog
and the 99 cent store idea has already been done. That's okay though! What hasn't been done? ;) Anyway, here's what I came up with and a simple + easy diy project for you!
So all you need is a plain mug (the one I found at the store happened to have a gold rim at the top which is pretty cool) and a
gold sharpie paint pen
! (these are permanent oil based pens - they also have
extra fine tip
if you want to get into more detail)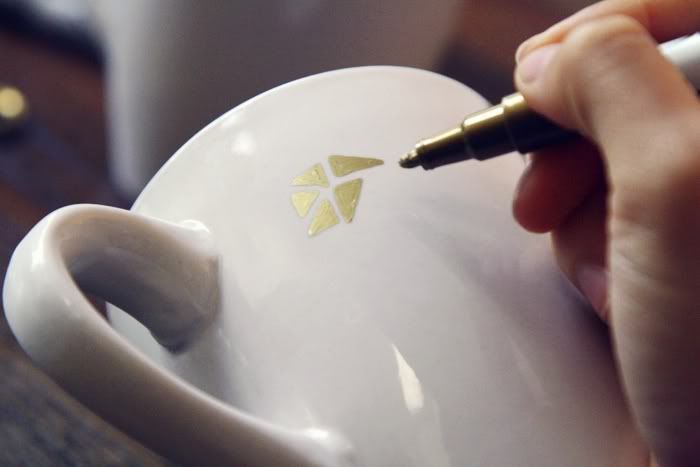 I just started drawing some shapes on the mug but then realized it may be good to draw a pencil outline first? Either way would work, whatever you feel confident doing.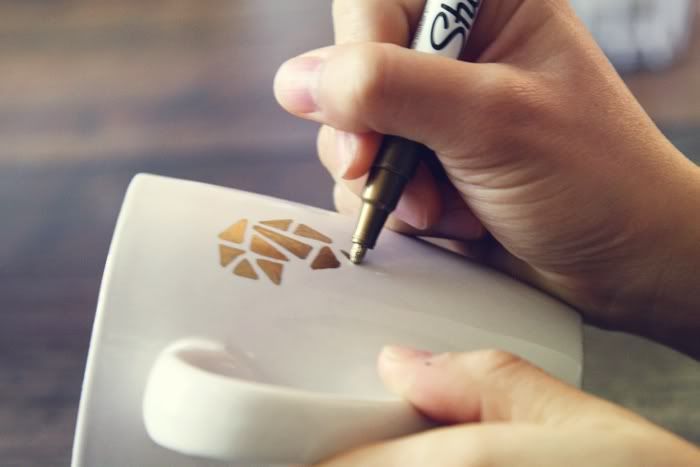 The finished piece. I was going to go all the way with the triangles but just went with this instead ;) Also: I did wash the mug to test the paint and the design was fine. Go sharpie!