This week's DIY has lots of practical uses! It's really simple and almost doesn't need a whole picture tutorial but I decided to share it with you anyway. You know I'm all about quick & easy DIY projects ;)
Supplies:
Gold Spray Paint (from home depot)
Roll of Kraft Paper (mine is shipping paper from office max)
Circle outline (I used an embroidery hoop)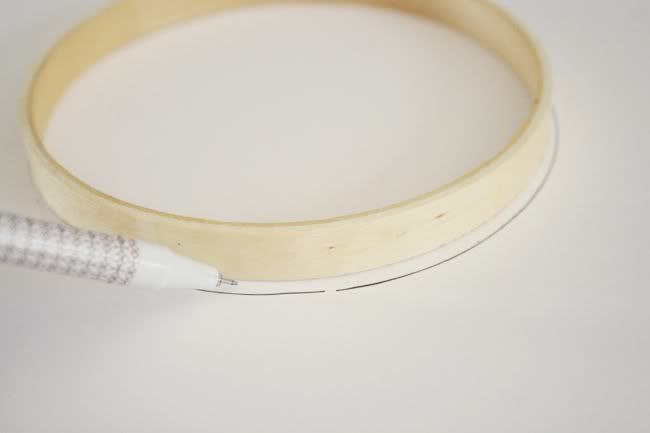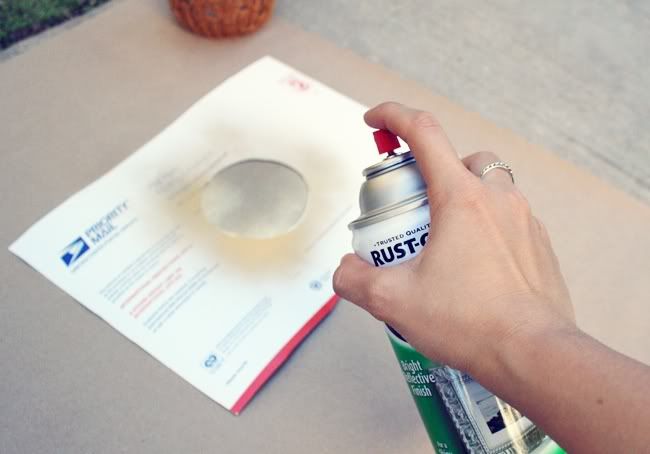 Draw, cut, and spray!
These steps don't really need to be shown but you get the idea ;) The paper I was using was too thin so I got out a usps shipping mailer and used that as the circle template.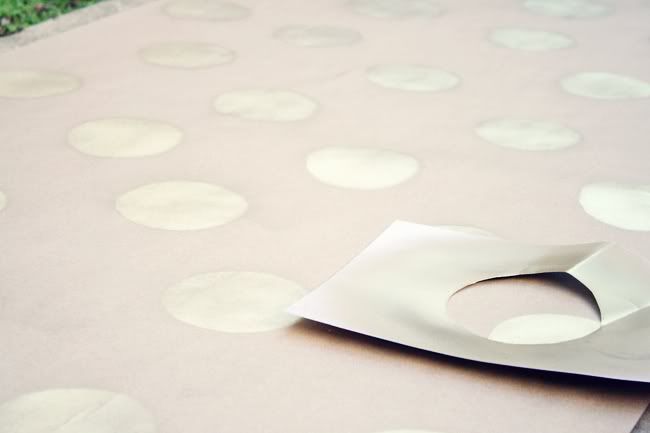 This works best if you have a nice open space to roll out the paper.
Be careful with the wet paint, I got it on my shoe ;)
Simple + easy, done in about 10 minutes.
Here are some ways I used my polka dot paper:
To decorate my tradeshow booth.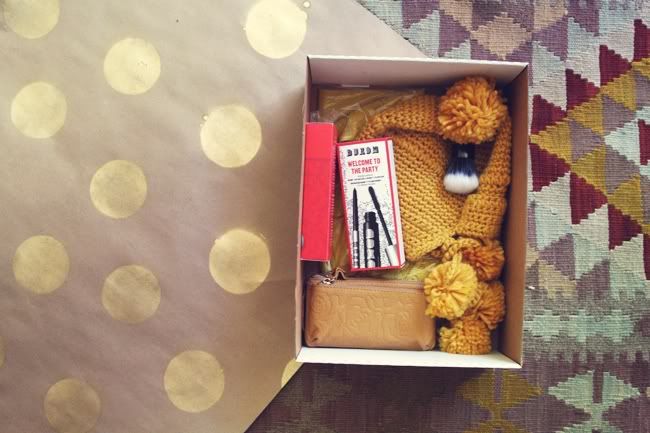 Works great for a background.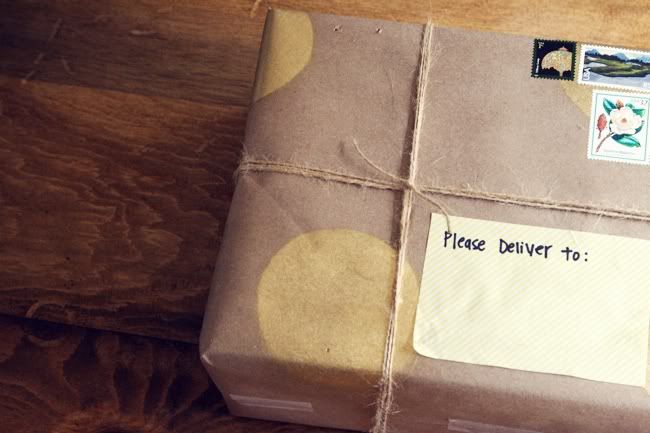 Also wrapped a present for my mom with it ;)
Hope you enjoyed this little DIY. Happy crafting friends.