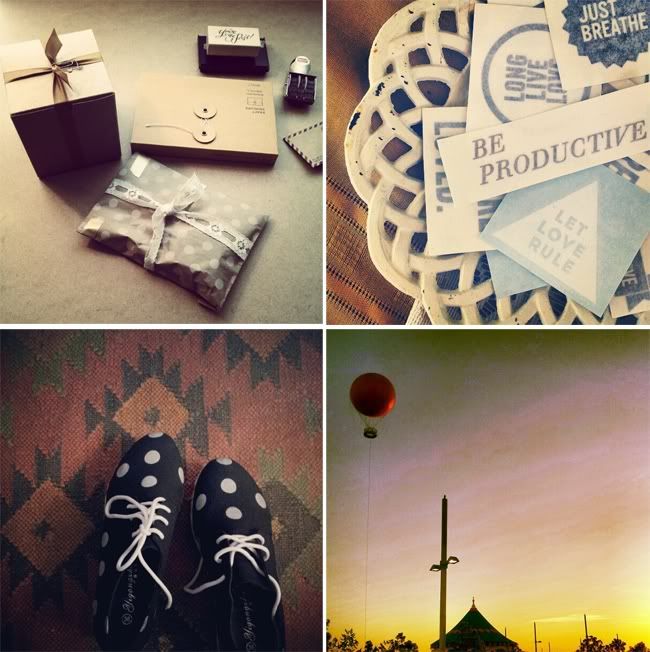 Photos above from my instagram.
It's Friday! Someone commented to me the other day that April practically doesn't even count, haha. I really don't know where the time is going and can't believe April is almost over.
Nick & I were going to go to Santa Barbara this weekend but more important matters needed us here this weekend so we're staying local.
Thank you so much for sharing your stories and sending emails about advice on the house. I have been feeling a peace about it.. & have been trying to occupy my mind with other things. Whatever happens, happens. it's out of our hands. Yesterday, Proverbs 16:9 was the daily verse on my phone. It says "In their hearts humans plan their course, but the Lord establishes their steps" I was pretty happy when I read it - it's so applicable with what we're going through right now.
Anyway, here are some Friday links for you!
- Holy smokes! Thanks to FOSSIL for considering me for their "our favorite bloggers" feature - I love fossil and really truly never thought I'd be cool enough to ever be chosen. thank you thank you thank you!
- Very helpful article - Blogger tips for avoiding blog burn out over at babble.
- F
or those of you who have FB pages for your site/company, this is some great info:
Things you need to know about the
new facebook pages
,
- Seriously wanting to make a trip down to Carlsbad after seeing this flower fields post over at Lillian's blog.
- 9 photography tips at papernstitch - so many good tips & links to other awesome articles!
- I was pretty bummed when I read that instagram had no plans to release a version for android. Then they did release it and now I'm an instagram addict! If you're not on, you gotta get on it. I know, I know,
another
social media outlet?! But I personally like it more than twitter b/c I like seeing little glimpses of people's lives through photos - it's so fun!
Follow me
on instagram if you want to see what we're up to ;)
Did you come across any cool links this week? Feel free to share in the comments below. Well, I hope you have a most wonderful and fantastic weekend friends. See you on Monday! xo.