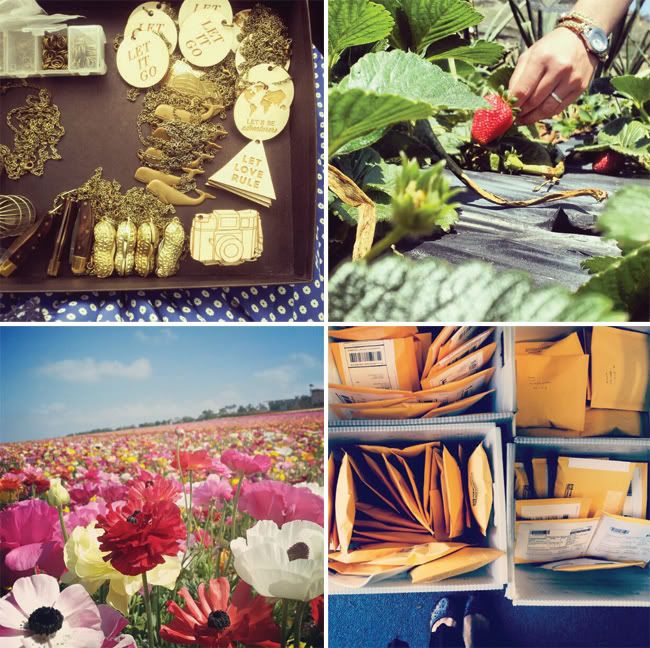 life lately via instagram.
Friday is here once again! This week was busy, and this weekend will be busy too! My mom is in town for Mother's Day so we're taking her out. We're seeing
cirque du soleil
tonight, taking her to korean bbq tomorrow, and then taking her to see Avengers. (Have you seen it yet?? It was
so
good, you must go see it if you haven't!) We also will be down at the California Market Center this weekend for
UNIQUE LA
! The event is Saturday & Sunday, from 11:00-6:00 -- Hope you can stop by & say hello if you're free :)
Pictured above
:
Making necklaces in the car for the show this weekend - you can be so productive in the car, I never knew! ;)
Went strawberry picking again with friends, so fun!
Went down to the carlsbad flower fields
This week we shipped a whole lot of reader appreciation deals, Thanks for your support!
What are you doing this weekend? Taking out a loved one? Maybe you're being taken out if you're a mom.. or I know there may be some out there that don't have a mom or have a tough relationship with your mom. Whatever your plans may be, I hope you all have a simply wonderful weekend sharing it with people you
love
. See you next week friends.