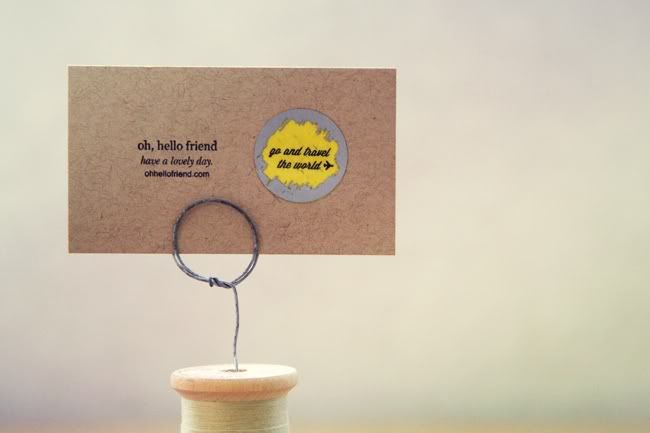 I created this post for the Alt Summit blog. In case you missed it, I am posting it here at the blog. You guys know I like business cards ;) So here's a very simple business card DIY for you!

SUPPLIES:

- 1" round punch
- Pre-cut business cards
- 1 sheet of label/sticker paper
- Information stamp (I got mine from vistaprint - they have some free stamp designs
available or you can pay $2-$3 or something to upload your own design!)
- Scratch-off stickers (I got mine at ebay)
Stamp your cards with your information. Note: You don't have to use a rubber stamp or purchase pre-cut business cards, I just did to save time. You can buy plain paper & cut it to the size you want, print directly onto the cards, whatever you prefer!
For this part, you'll need some kind of drawing software to create your circles. Some free versions out there are
inkscape
or you can try using
Aviary
- I made 1" yellow circles and typed out encouraging phrases. If you don't mind the same phrases as mine, it can be
downloaded here
:) I included a couple different colored circles too. Just fill in your own coupon phrases in the blank area.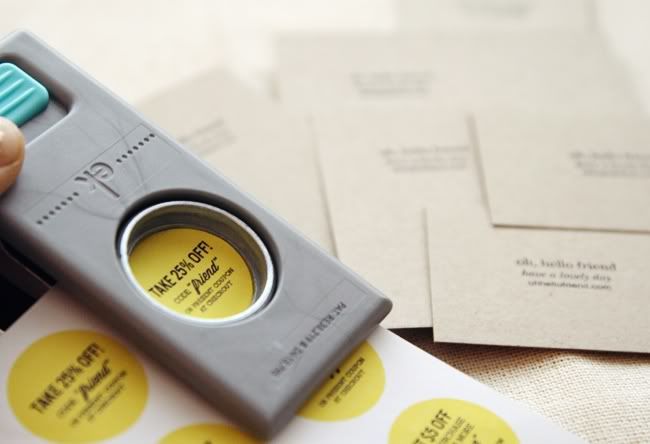 You could also do fortunes or even coupons if you have a shop. One you have them made, print them out on the white label paper. Cut them out with your punch.
Since they were printed on the white label/sticker paper, they are really easy to just stick onto the card. You don't have to mess with glue or anything.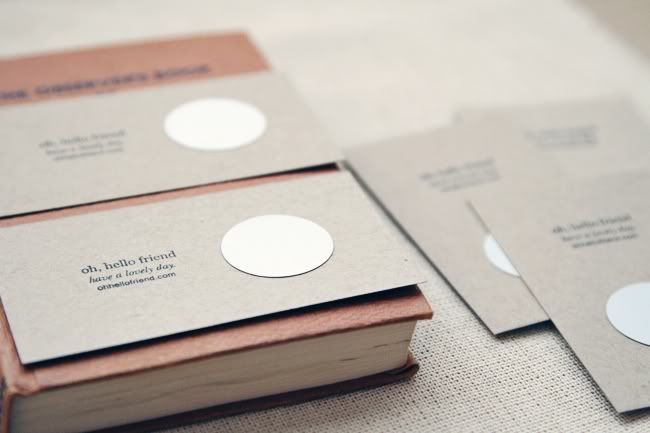 Then take the scratch-off stickers and place them directly over your round stickers.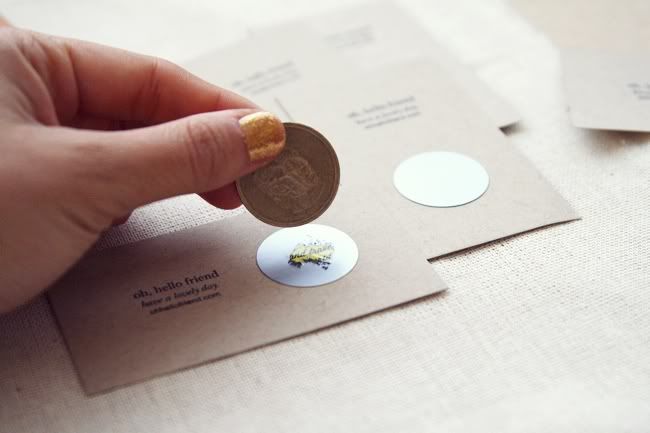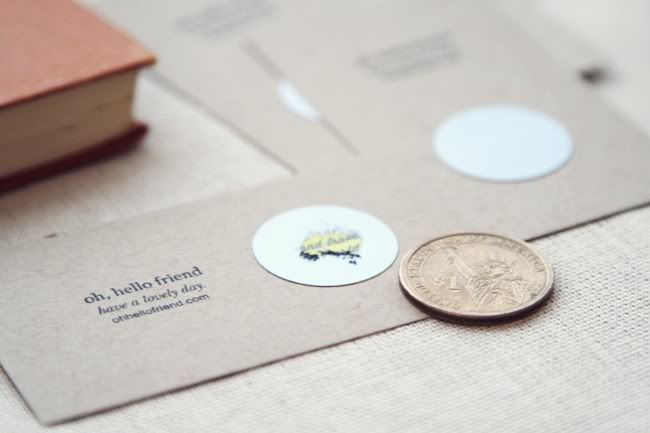 and you're done! You can also hand write a little note with arrow saying "scratch" so people know or just tell them as you hand them out.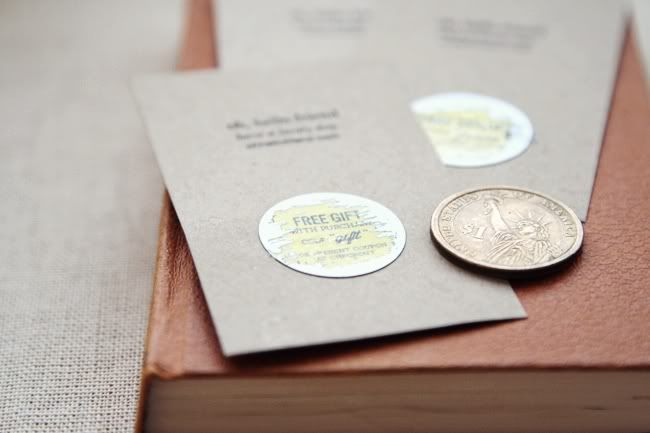 I think these would be fun and memorable because they involve some effort on the receivers part to see the secret message underneath. Once their fortune or coupon or whatever message is revealed, they may hold on to it and always remember your information!