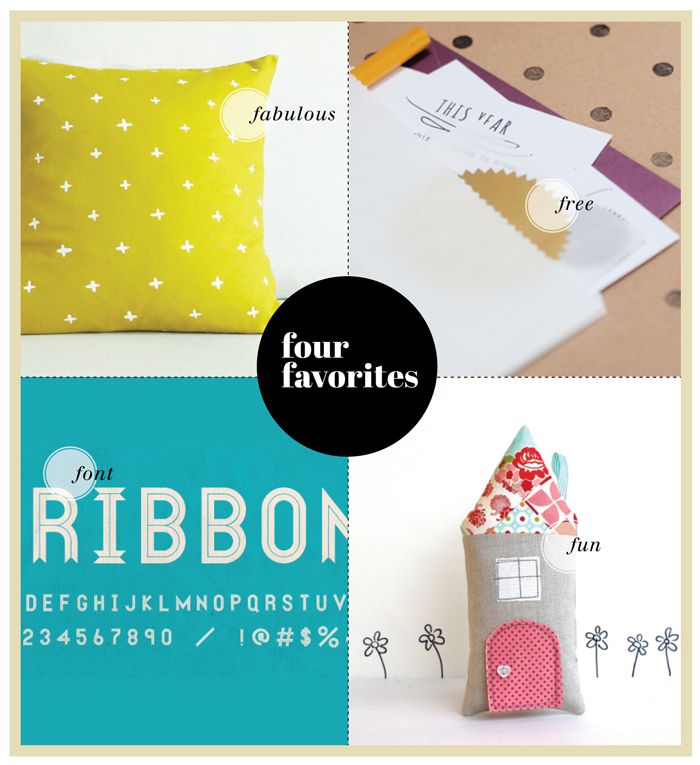 Switching up four favorites a bit with font, fabulous, free, and fun. Free includes any free downloads or resources around the web ;) Hope you like these favorites!
fabulous: Plus Linen Pillow from cotton and flax, $58
font: Ribbon from lost type
*this site is a great resource for fonts, they accept whatever amount you want to pay!
free: new years resolution free download kit from run lucas run
fun: tooth fairy dollhouse pillow from Apple White, $26