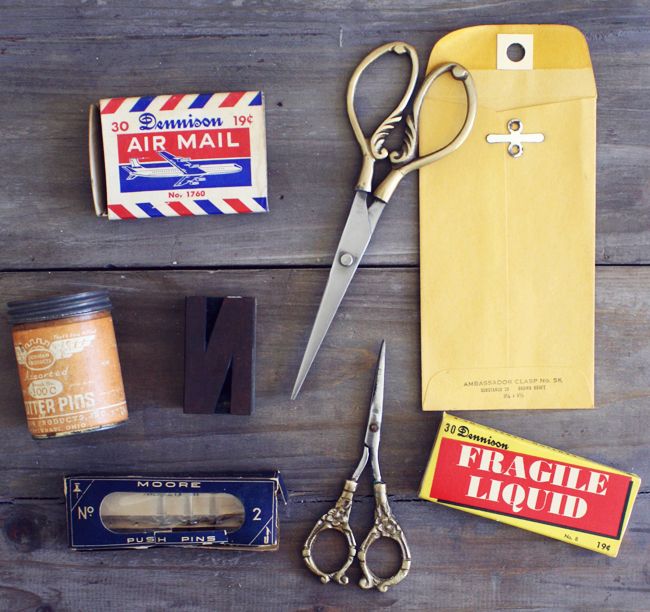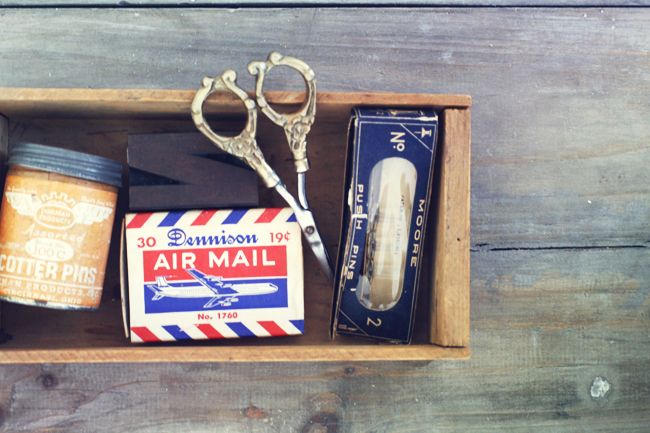 Happy Friday! Today I thought I'd post some photos of office supplies. I am a total sucker for vintage office supplies. I mean, the push pins in the box above were kind of rusted into the box and pretty unusable, but I just got them anyway. For me, it's just something about the packaging, the graphics. Something about the days of old. When they didn't have fancy-schmancy computers to do their design work. They just got by with a printer and type - it's so timeless and beautiful in it's simplicity. Love the good old 'made in the usa' stuff too, don't see too much of that anymore these days ;)
Anyway. We are just flying through this month! Do you have any special plans this weekend? Nick and I are just trying to get the shop up going right now. I haven't set a date yet, I know we need to. It'll just be so
official
when it's set ;) but I think I need to so I will get moving with it all, I'm the type to wait until last minute because I work better under deadlines & pressure, what about you?
Thanks for your comments this week friends. It was fun reading all your guesses and choices for the
guessing game
yesterday. Well, hope you all have a wonderful weekend!