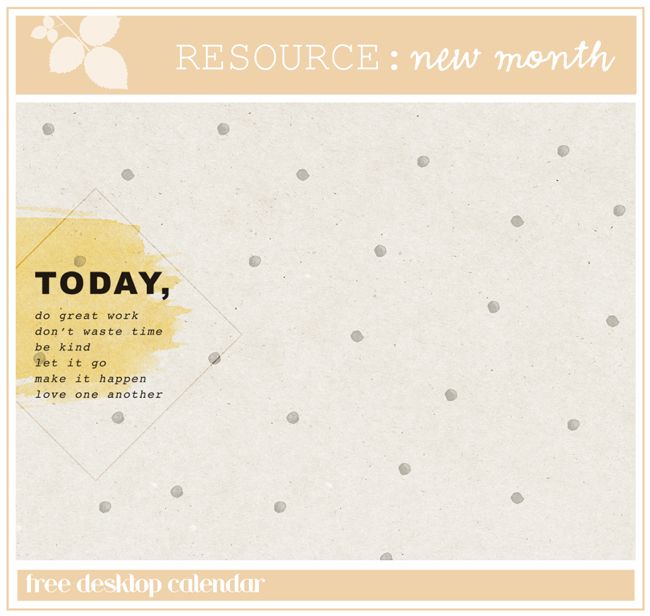 2013 is here! WOW!! I didn't want to miss posting a new calendar for the start of this year.. received a few emails about where December's calendar was last month and I didn't realize some looked forward to them so thank you!
I designed this month's message a couple weeks ago and made a
stamp
and
tote bag
with it. Well, I changed it around a little for today but I thought it was appropriate for starting off a
brand new year!
Yesterday I mentioned a few things I want to work on this year. I think these little messages are great reminders of things to keep in mind daily, for me at least. Maybe for you too?
Also, this month I decided to just post the motivational message instead of the actual calendar, and I wanted to get your thoughts. Do you like just the message better? Or would you prefer having the calendar as well? For those of you who would like the calendar included, I did make one size and it can be
downloaded here
. But let me know your thoughts and I'll make it work for next month!
Happy New Year friends! Here's to another great year of growth, adventure, journey, learning, growth, and change.
1280 x 1024
1600 x 1200
1680 x 1050
1920 x 1080
1920 x 1200
ipad
cellphone
By the way, if you have any encouraging quotes or words of wisdom to share, feel free to submit it in the comments below and it will be considered for future desktop calendars :)
To Download: Simply click the link and it will take you directly to the image. Some computers will allow you to right click your mouse and give you the option: "Use Image as Desktop Picture" Otherwise save image to your computer and change the background in your computer settings.

To use on cellphone/ipad: the easiest way to go about it is just email the photo to yourself. Then open the email on your phone/ipad and save the photo to your phone. Then set the photo as wallpaper once you save it. :)