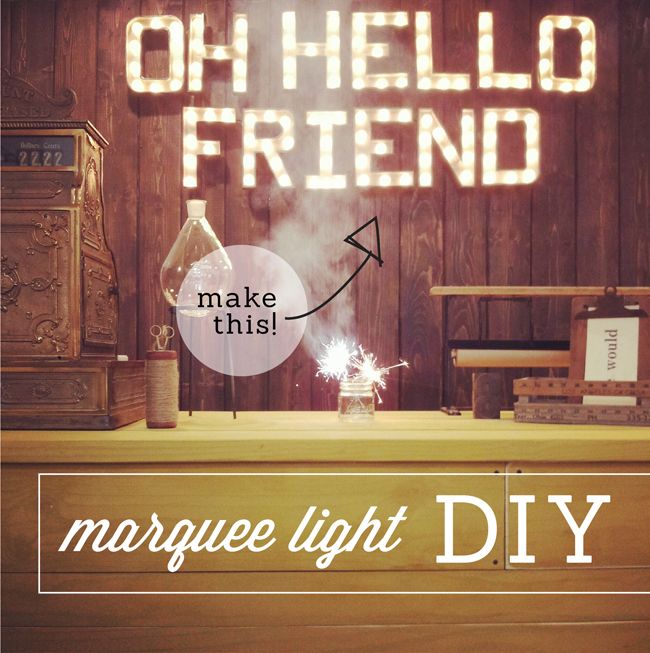 I know some of you have been waiting for this so here is the DIY on the marquee light sign Nicholas made for our shop! This was a really fun project. We looked at getting it custom made with real metal but the cost was about $2,000. After I showed Nick the DIY from Jordan, Nick did some of his own research and found this DIY from Crafts Unleashed and decided he'd try to make it himself.
Supplies:
- 12" Cardboard letters
*we bought ours here at Joann's so we could pick them up right away instead of wait
for shipping. they happened to be on sale for $2.99 but if yours aren't on sale, don't forget
to use a coupon for extra savings! If you don't have a Joann's near you, the letters
are also available here at consumer crafts!
- Spray Paint
*we used Rust-oleum Hammered in Dark Bronze to get the real metal look.
We tested a few different colors though so you may want to do the same
to make sure you're getting a color you like.
- String Lights (we bought ours from Target)
- Drill
- Xacto / Blade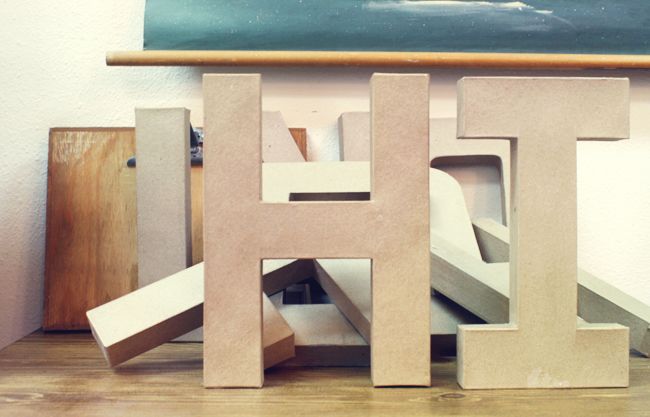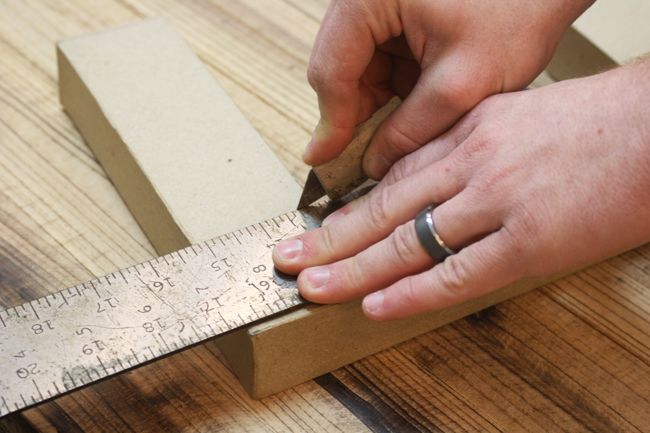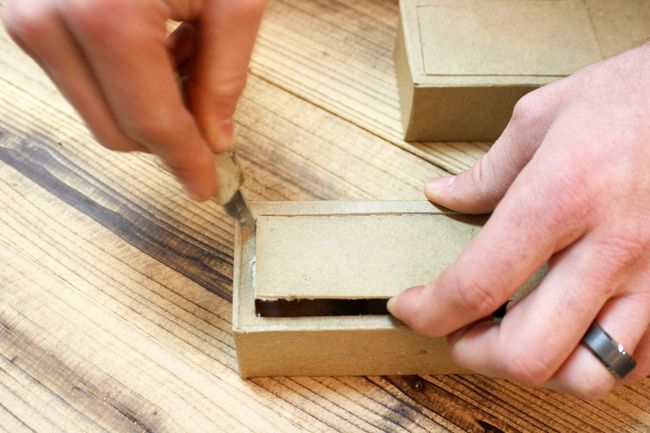 First you're going to take a straight edge and cut out along the edge of the letter.
You can cut out right to the edge but Nick left a little border as you can see from the photos.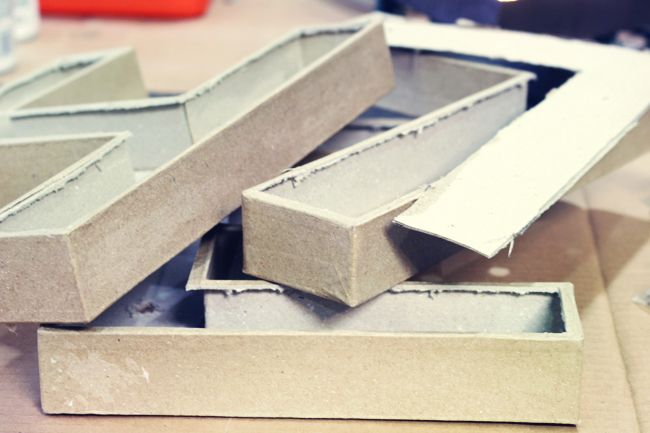 All cut out! Nick took the blade and cleaned up the edges of all of the letters too.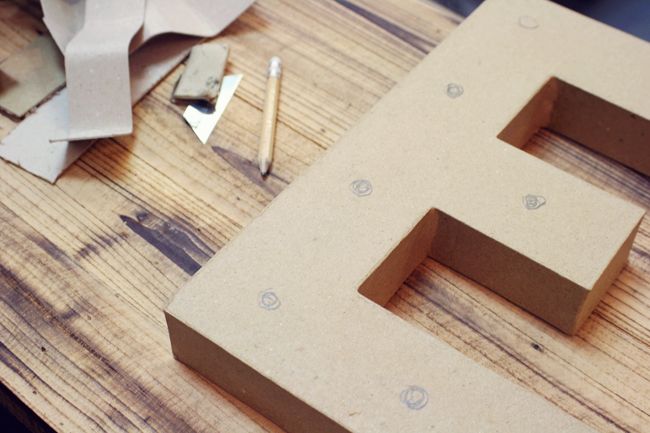 Flip the letter over and now you're going to do the bulb placement.
Figure out your bulb spacing and draw a circle for the placement.
Then drill the holes. Nick used 5/16 drill bit (which was the biggest one he has) but it was not quite large enough, he had to make the holes a bit larger after he did the drilling. So if you have a bigger drill bit, go with that!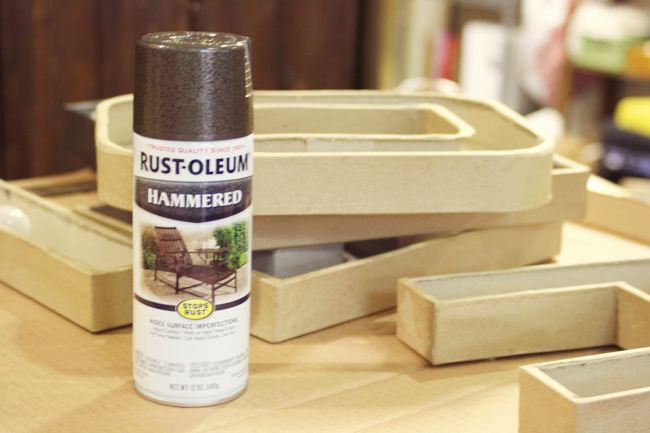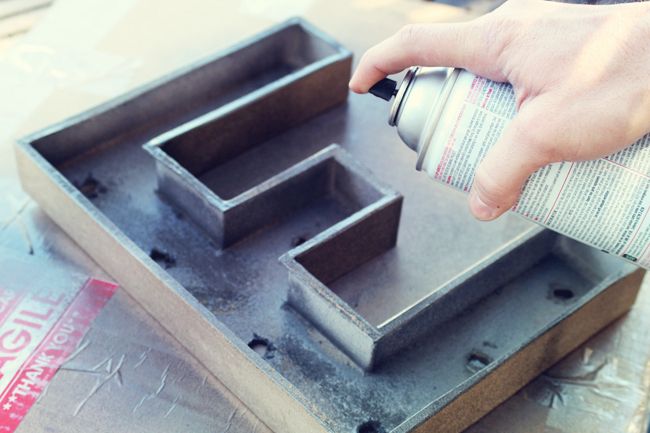 Spray paint all your letters. Spraying the back is not necessary.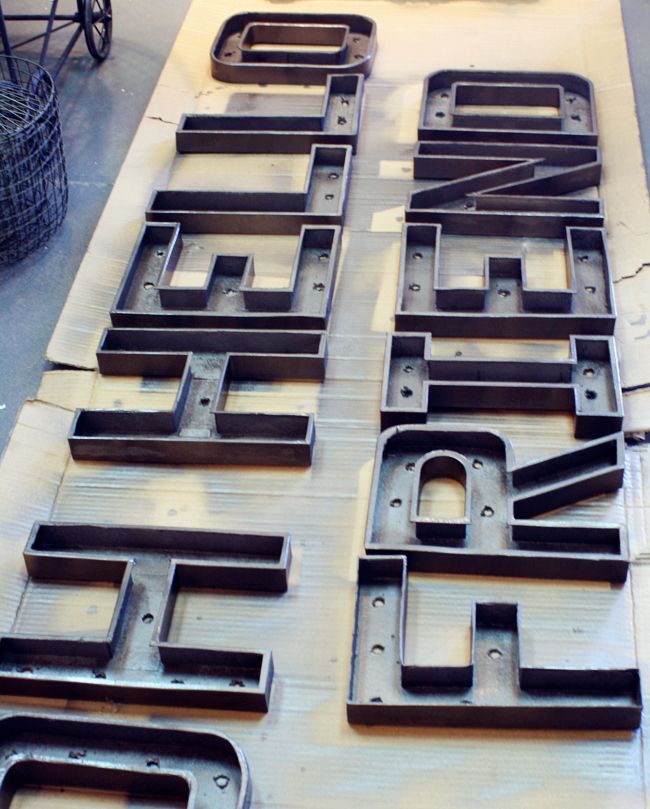 All sprayed!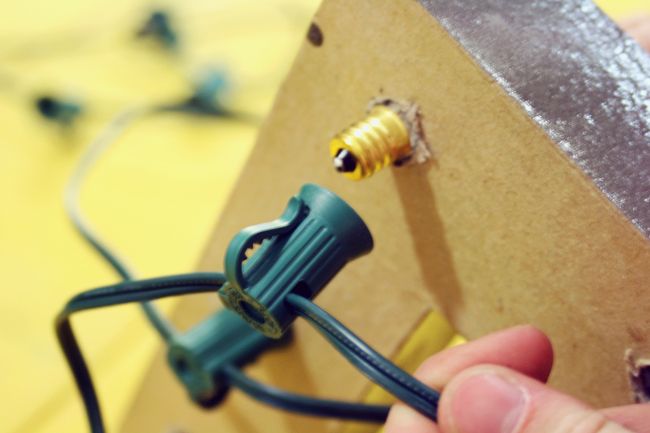 Now place the bulb through your drilled holes and attach the string.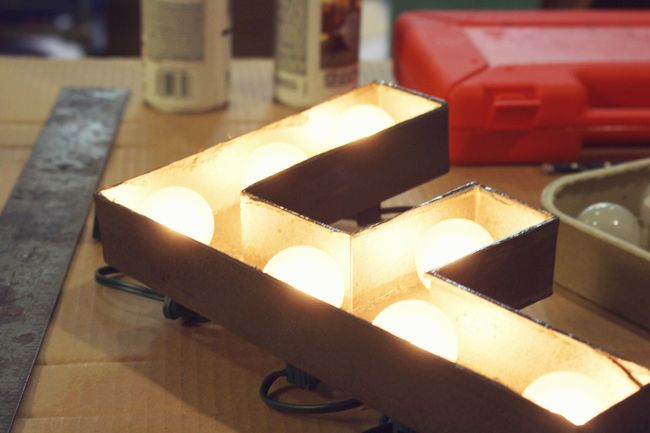 It depends on the letters (since some letters have more bulbs)
but Nick said you can do about 2-3 letters per 1 box of lights (1 box is 25 bulbs)
To hang up our letters, Nick drilled holes in the wall and used light strings to hang the letters. He also used the cardboard we sprayed on as a template for the wall. Nick tucked all the extra string in the back. Since they have hooks attached to the lights, it made it pretty easy to hide all the extra wire.
That's it! Nick is a real diy'er, He also made the checkout table in the photo above too! In total we spent about $150 on this project! As much as having real metal would have been cool, I'll take spending $150 over $2000 any day ;) Obviously for this many letters it was pretty time consuming but a rewarding end result! If you are just doing your initials or something, it'll go a lot faster. Hope you have fun with this project.
If you do try out this project, I'd love to see how it turned out! Maybe try a color for the letters (I should have done YELLOW! ;) they don't have to have the metal look. Or you could try it with the 8" letters which would be cute. Anyway, if you have any questions about this DIY, just let me know!